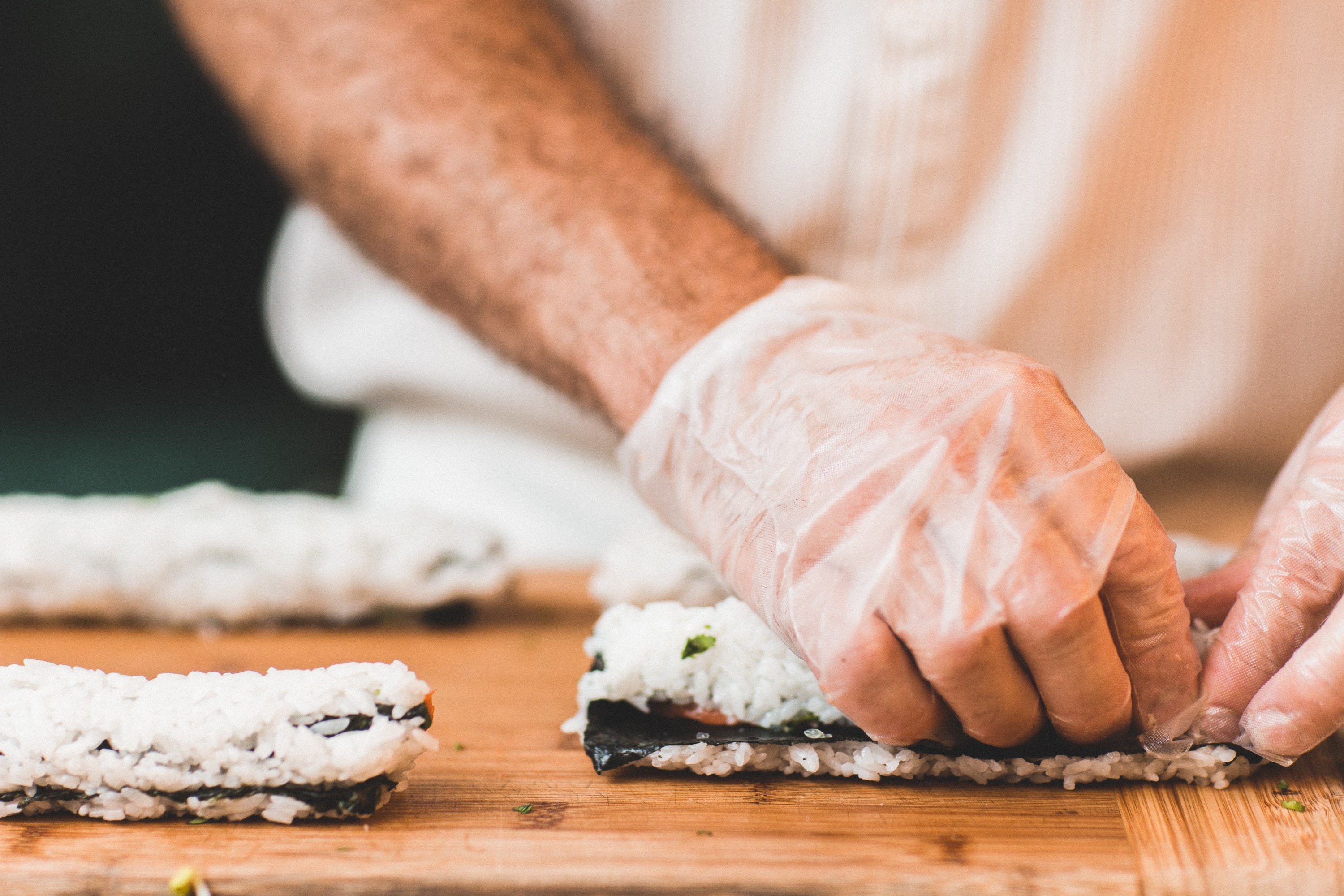 In today's world, personal hygiene and public health are very closely related. Food handling is one of the ways in which microbes – and communicable diseases such as coronavirus – are transferred. Cruise ship chefs jobs have some of the strictest practices when it comes to food safety.
All major cruise line companies include the HACCP approach to food safety. This Hazard Analysis and Critical Control Points system helps keep food safe from biological, chemical, physical and even radiological threats during the production process.
This is in addition to the personal hygiene standards all crew members are expected to follow, particularly those handling food. Cruise line chefs follow proper hygiene protocol including showering every day, sometimes adding an extra shower after work. They are also expected to be properly groomed every day. This includes ensuring their nails are short and clean, their uniforms are clean and their shoes are shined.
Proper handwashing procedures are strictly followed with special sinks dedicated to washing hands only located in all the galleys. They also use the three bucket or three sink system in the galley to clean dishes and utensils – one for washing, one for rinsing and the last for sanitising.
Within the context of the coronavirus crisis, cruise ship chefs are at a distinct advantage regarding measures to stop cross-contamination. One of the main personal hygiene rules followed on a cruise ship is not touching food contact surfaces such as knives, stockpots and cutting boards, with bare hands. Combined with frequent hand washing and not being permitted to touch their face during food preparation, cruise ship chefs present an extremely low risk particularly during this pandemic.
Different cruise ship companies also have their own sanitation inspections from organisations such as the USPH for the US, Ship Sanitation for the European Union, Health Canada, Anvisa for Brazil and Australian Ship Sanitation. Typically, ships that fail to score a minimum of 86 in the US Centers for Disease Control and Prevention's Vessel Sanitation Program are considered unsatisfactory on the hygiene scale.
Sanitation inspections look for minute details – from stray coffee grounds under the machine to a single fruit fly at a breakfast station and even leftovers without labels. So cruise ship chefs need to be extremely careful when it comes to hygiene in food handling.
Every step from procuring produce and ingredients to storage, processing, handling and service follows strict hygiene guidelines on board. Cruise ship chefs learn to stick to these rules unwaveringly to help their vessel pass sanitation inspections. The procedures are ingrained from the time they start their courses, refreshed when they join their first contract and revisited during orientation programmes.
According to the World Health Organisation, there is no evidence to date that viruses that cause respiratory illnesses can be transmitted through food or food packaging. Coronaviruses also need an animal or human host to multiply – they cannot do so in food. So as long as all people involved in the food processing chain maintain simple but effective methods of hygiene, everyone can be protected.
These measures include using personal protective equipment such as masks and gloves, frequent washing of hands and cleaning or disinfecting of work surfaces and touch points such as door handles, good respiratory hygiene such as covering the nose and mouth when sneezing or coughing, maintaining appropriate physical distancing at all stages of food processing, and being aware of symptoms so they can remove themselves from the workplace immediately. Staff involved in delivery of food must also follow hygiene and phyical distancing rules.
COVID-19 need not bring the food service industry to a grinding halt. With stringent processes in place – many already followed by cruise ship chefs, delicious meals can be served to consumers at their homes, bringing joy even during these testing times.