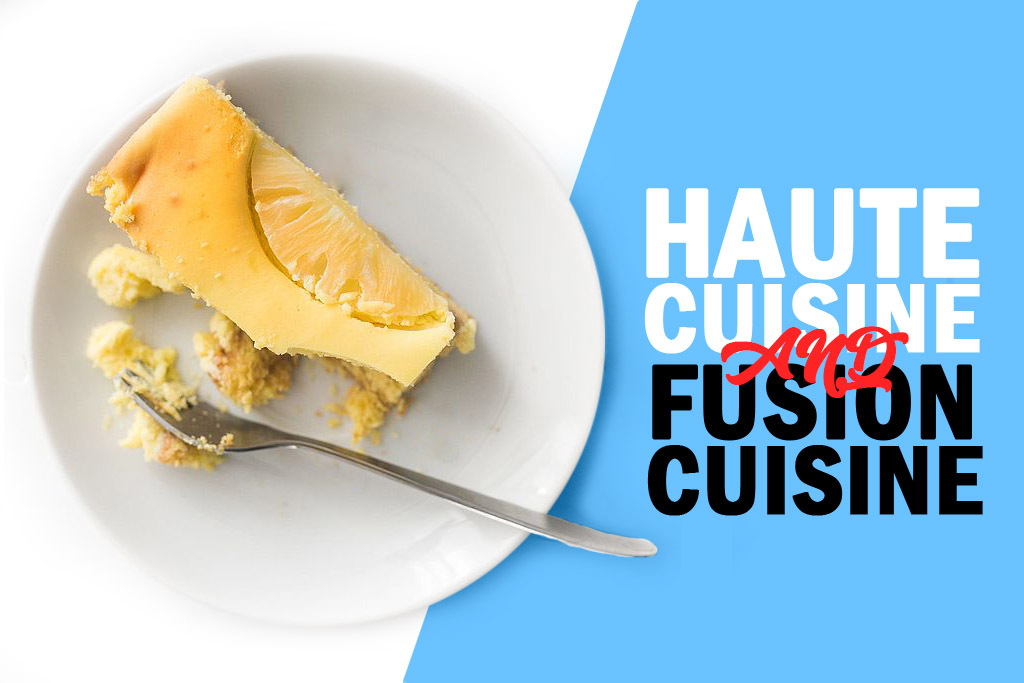 Food is one of the most important elements of a cruise. Today's cruise ship chefs jobs place exacting demands for technical know how and knowledge of varying cuisines to suit almost every taste preference. Two trendy cuisine styles that are catching on in cruising today are haute cuisine and fusion cuisine.
HAUTE CUISINE
The French have always been known for their cuisine, but this fame really began in the 17th century. Before this time, France was simply learning more about food ingredients brought in from its conquests and the newly discovered Americas.
A good meal at this time was considered to be one with huge portions, with one record showing about 66 turkeys at a single dinner. Haute cuisine can be considered to have been invented with the appointment of Marie-Antoine Carême – later called the father of French cuisine – as the head chef of English King George IV. Carême was famous for his excessively rich dishes, elaborate decorative edible centrepieces, and also his books on cooking. He took his ideas from La Varenne, who was the first to make roux, and individual or single portion pastries and pies.
He set the stage for the reign of French chefs, followed by Georges Auguste Escoffier in the 19th century, who modernised haute cuisine into what it is today. Instead of the elaborate feasts of old, he worked with Carême's decadent sauces and other culinary concepts to focus on smaller portions using high quality ingredients and precision.
Haute cuisine changed the way food was served – from bringing in all dishes at once, to service in courses. The legendary French meal consists of up to 17 courses, from hors d'oeuvres to cold cuts to cheese boards.
Haute cuisine continues to follow these practices, with one of its main contributions to the art of cooking being efficiency. Escoffier created the system of dedicated stations for various elements of a dish – soups, sauces, starches and vegetables, grills and fried items, and pastry dishes. This system is still in use today.
FUSION CUISINE
Compared to haute cuisine, fusion food is thought of as a relatively new concept. As a modern concept, it became fashionable in the 1970s but as a basic concept, it has been around for millenia. Fusion cuisine is basically marrying different styles and techniques, something that has been done with every migration since the beginning of time.
One example of this is spaghetti, which is thought to have been inspired by the exposure of Italians to Chinese noodles. In India, this is apparent with the inclusion of tomatoes and chilli into the cuisine after these ingredients were introduced by the Europeans.
Where haute cuisine is classic and follows certain techniques and recipes, fusion cuisine is more forgiving and fluid. Chefs need not follow the rules and service need not be in courses.
One of the first chefs associated with fusion cuisine is Richard Wing who combined French and Chinese cooking, and later Wolfgang Puck who cemented the idea of Eurasian cuisine.
Fusion cuisine requires a solid knowledge of a variety of techniques and ingredients, and a particular affinity for good flavour combinations. It means knowing whether elements like garlic and passionfruit could work well together.
Fusion cuisine has received some heat from chefs who dismiss it as a confusion of styles and elements. However, despite this, fusion cuisine remains popular and the simpler recipes possibly cheaper and easier to recreate at home compared to haute cuisine.
As competition gets stiffer, food companies are bringing more innovative fusion cuisine ideas to the mix. One new style that has caught on recently is the food mash-up, combining two food types into one. This has spawned creative dishes such as the Cronut – pastry chef Dominique Ansel's croissant-donut recipe which looks like a donut but is made with croissant-style dough and is filled with cream.
Others include the ramen burger with a 'bun' of fried ramen noodles, fruit sushi, pastrami egg rolls, the mac n cheese pancake sandwich and tandoori chicken bruschetta.