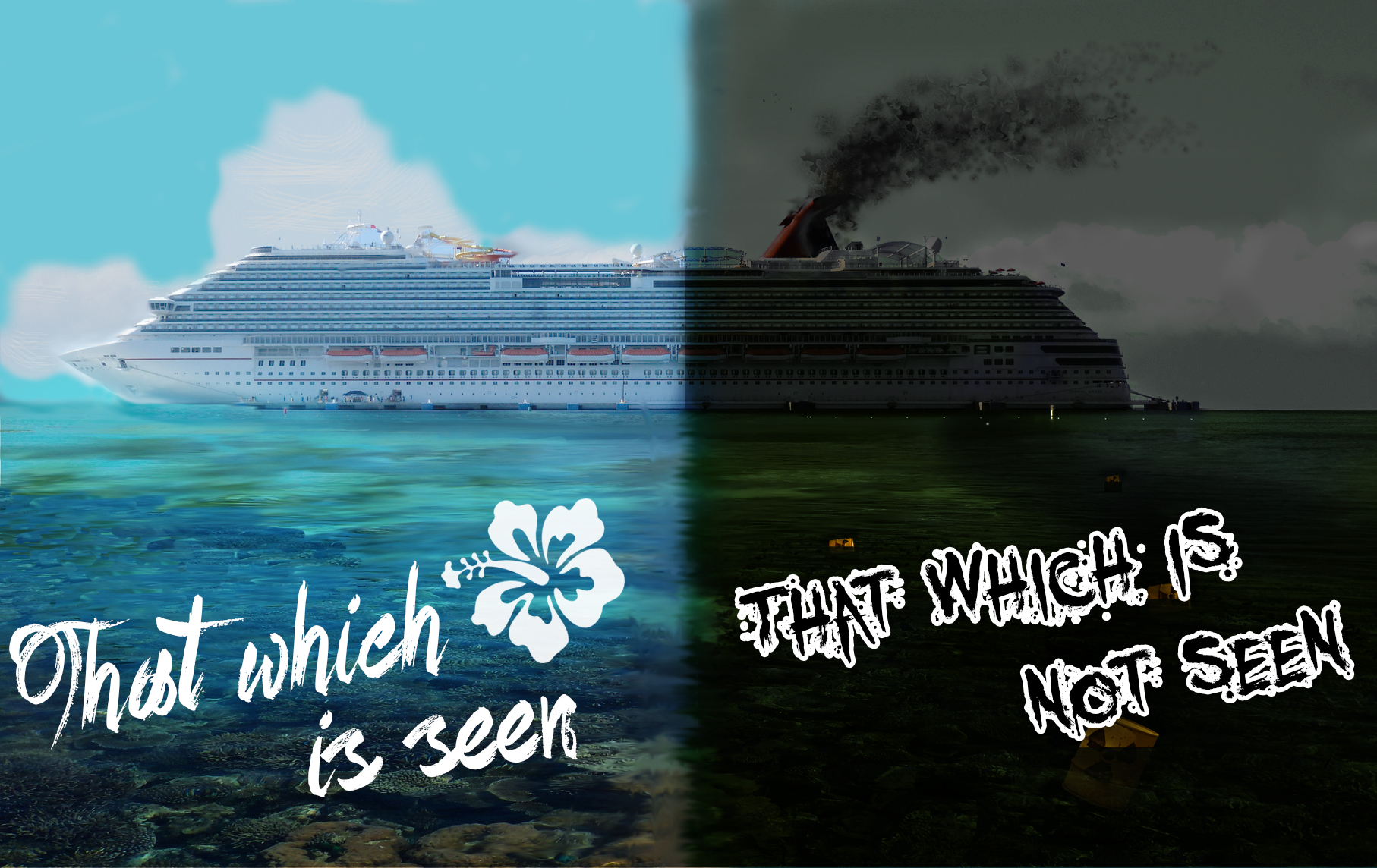 Almost every association evoked by the term cruise ships is positive, fun and glamorous. Cruise ships are large floating cities of great times and memories. But there's always another side to the coin. Have you ever wondered what happened to all the waste generated by the cruise lines?
The Environmental Protection Agency (EPA) estimates that around 21,000 gallons of sewage is generated on average every day from a cruise ship carrying 3,000 passengers and crew. And considering there are dozens of cruise ships plying the world's waters every day, that's a lot for the ocean to handle.
Green groups have often criticized cruise lines for their environmental standards, and Friends of the Earth (FOE) even has a report card that grades cruises and companies on their eco-friendly practices.
Even so, many cruise ship companies are incorporating measures to reduce their carbon footprint and promote recycling. All companies registered with Cruise Lines International Association (CLIA) have agreed to follow the group's voluntary stringent environmental standards for wastewater and recycling.
By and large, it is recommended that cruises using advanced wastewater treatment technology are more eco-friendly, as they allow the vessel to treat water to a level that makes it safe to discharge at sea.
Some, like Holland America's Vista fleet, have switched to diesel-electric or gas turbine engines to reduce emissions. Adding gas turbines to the mix can help reduce emissions of toxic nitrous oxide by 80 per cent and sulphur oxide by 98 per cent. Holland America also uses soy-based ink for all on board material, detergents for dry cleaning made of plant or fruit extract, and digital technology to replace the chemicals used in x-ray screening.
Recycling, incinerating and waste processing are now the norm on cruise ships, and many companies are moving further ahead in adding more advanced green technology on board. Items that need to be replaced, such as small appliances, linen, furniture, mattresses and kitchenware, are often given to charity instead of being thrown into landfills.
Some cruises, such as Costa, treat 100 per cent of all waste at ports they berth at, and also convert food waste into compost. Others include energy efficient lighting, low flow showers and eco-friendly dry cleaning.
Disney Cruise Line and Norwegian Cruise Line recycle their cooking oil, converting much of it into bio-diesel. Disney also turns sea water potable by using excess heat from its boilers, and uses the condensation from its air-conditioners to wash the decks.
Most cruise ships offer training to all crew in environmentally safe practices, and some even have a special officer who overlooks and monitors standards.
A majority of cruise ships also involve passengers as far as possible with information packets on eco-friendly guidelines to their stay on board in all rooms. Segregated recycling stations are located throughout the ship, including in the service areas used by staff.
Crystal Cruises even has a free volunteer programme for staff and guests that allows them to participate in community conservation programmes in their ports of call. Other companies offer lectures, programmes for children, beach or park cleaning in port, donation drives and other activities.