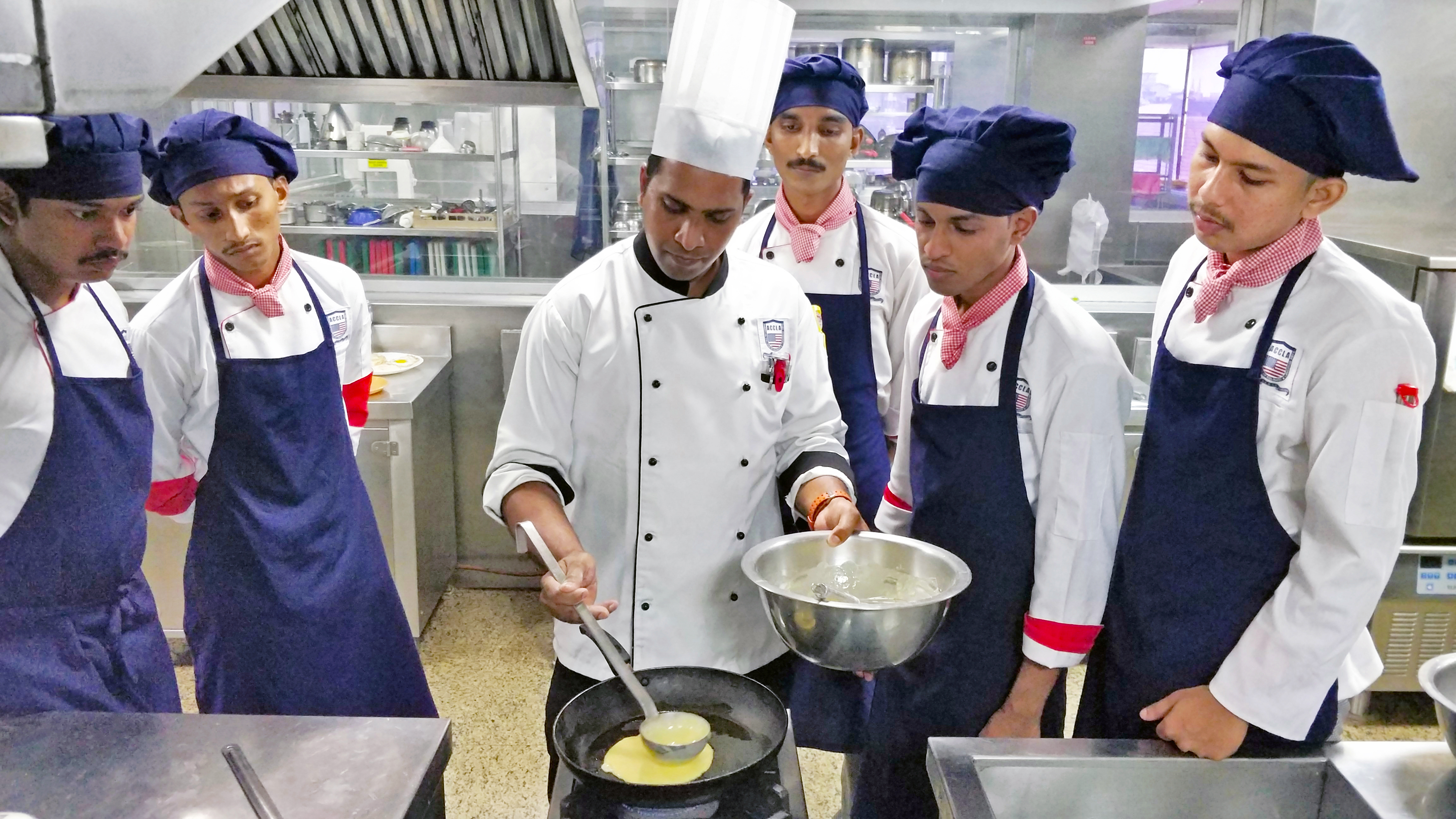 The hospitality industry has been one of the hardest hit by the coronavirus pandemic. But this doesn't spell the end of a sector which contributed over USD 8 trillion to the global economy in 2018. Not by far. You need to be ready for its resurrection by using this time in lockdown to get culinary training and fine tune skills.
A recent report by Cruise Industry News suggested that Carnival Cruise Line is looking at starting by August, while Bahamas Paradise announced sailings on Grand Celebration as early as June. Most major companies are offering guests future cruise credit and many avid cruisers are keen to get back on board, even if it means more testing.
As culinary students and prospective cruise ship chefs, it helps to have the same attitude. To stay with the times, one of the most important factors is to choose a culinary institute that focuses on health and safety, not just in the classroom but also as part of the curriculum.
A few institutes are taking courses online with state-of-the-art technology for virtual classrooms, student-teacher interactions, scheduling, and video presentations. This helps reduce the need for physical interaction, and ensures one-on-one online guidance.
Students learn responsibility despite the freedom of studying from home. They are expected to adhere strictly to a pre-determined dress code – instead of logging into virtual classrooms wearing pajamas. Attendance, punctuality and deadlines for assignments are all still important, values that hold students in good stead in the work world.
In addition to flexibility during these times of physical distancing, students should look for institutes with a high quality curriculum. Courses should be able to take in a person with no culinary background and offer extensive training and skills that will allow them to succeed in a high pressure environment such as a cruise ship galley.
Ensure that the curriculum focuses on the student and encourages creative thinking and scope for future entrepreneurship. Faculty is an extremely important factor when choosing a hospitality institute. Good teachers can inspire goals, encourage creativity and above all help students grasp fundamental concepts well.
A well-connected placement programme is another mark of a quality institute since it shows a proven reliability and standard in the industry.
The hospitality industry is expected to focus on changes in customer experience – single portion menus, contactless deliveries, personal serving spoons for shared dishes, etc. It will also respond to customer perceptions by promoting an image of safety and hygiene. Online catering services – including ordering and delivery, packaging, and the nutrition and handling of ingredients will come into focus.
It is expected that buffets – a big draw on cruise ships – will find more takers to avoid the risks associated with table service. Guests can visit the buffet whenever they feel comfortable. Disposable or online menu apps may become more mainstream to reduce physical contact. Your hospitality institute should address current and expected trends to ensure you are ready for galley as a trained cruise ship chef the minute you step on board.
ACCLA's special courses such as the Integrated Cruise Culinary Programme offer rigorous training to help you excel as an assistant cook in high pressure environments on luxury cruise lines. Its courses are now being held online with training from expert cruise chefs and offer 100 per cent placement on cruise ships. In addition, the institute has launched the HCA app for Android so students can use their mobile phones for easy access to course resources.