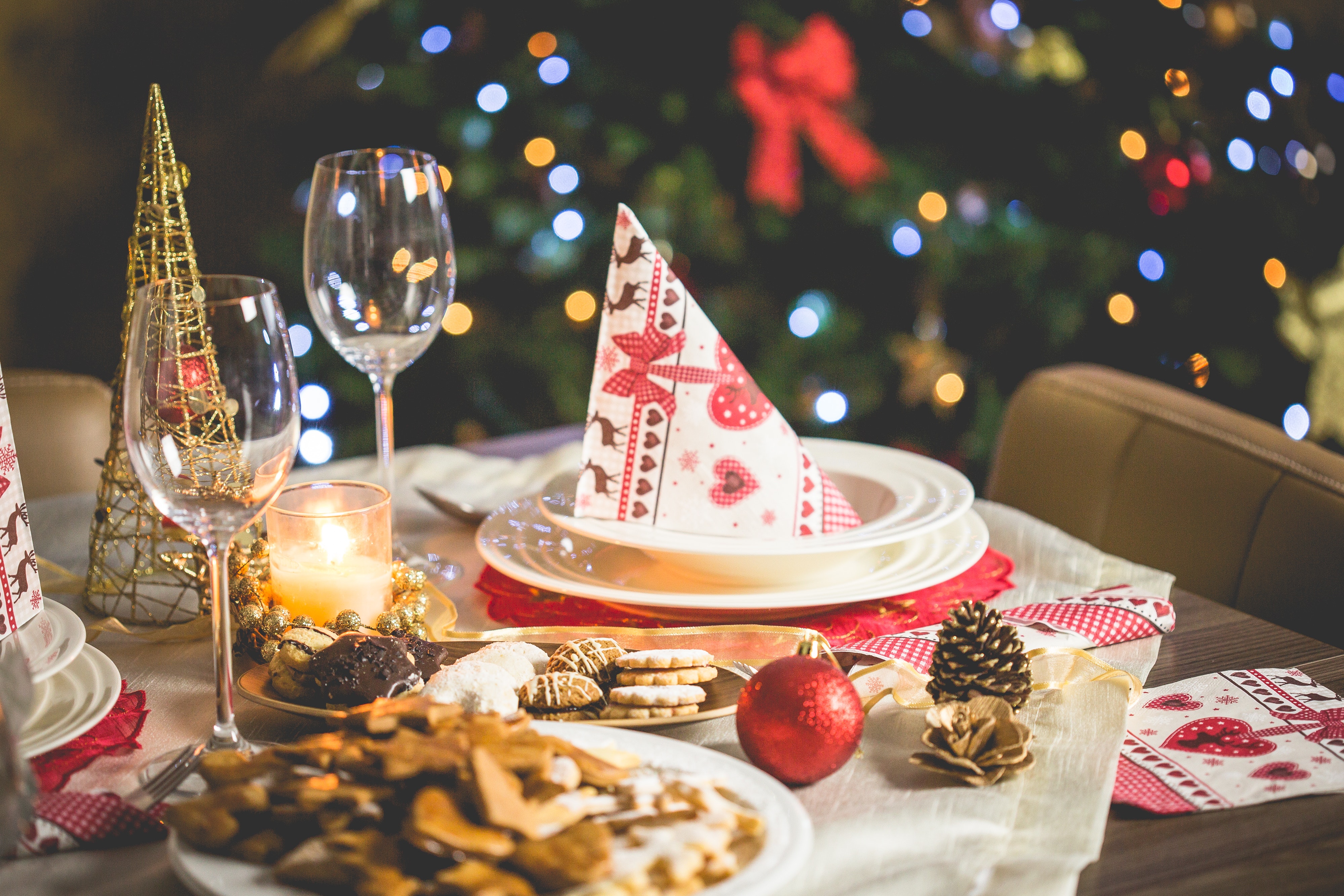 The holidays are a time of joy and quality time with family. Unfortunately, this means that cruise ship chefs' jobs get more demanding as they prepare to serve and feed thousands of guests with special Christmas treats during the season.
Cruise ships around the world offer a variety of Christmas dishes based on the demography of the guests. However, Western Christmas traditions have become popular across the board, and with a large percentage of cruise-goers coming from these countries, these dishes are a must-have at any Christmas cruise buffet.
ROAST TURKEY
The ideal Christmas turkey is a skin-on bird cooked slowly in the oven over two hours. It is often stuffed with herbs and nuts and is served with a lush gravy thickened with heavy cream and stock. Cruise ship chefs dress dozens of turkeys over the Christmas season to give guests a taste of home on holiday.
MINCE PIES
Contrary to its name, mince pies are, in fact, a sweet treat. Originally from Britain, they are small, individual pastry cases filled with a chunky dried fruit and spices mix. Cruise ship chefs often add alcohol to the mix, and focus on preparing the perfect pastry to go with it.
CHOCOLATE YULE LOG
The tradition of the yule log cake came from a special log of wood saved to be burnt in the hearth over the 12 days of Christmas. Today, to represent this, a chocolate yule log is made or genoise or basic sponge in a Swiss roll tin, and covered in ganache, buttercream and other icings. Cruise ship chefs make these particularly for guests from Belgium, France, Switzerland, and Quebec.
GINGERBREAD HOUSES
Gingerbread has long been associated with Christmas. It possibly came about as a medicinal remedy for over-eating that was common during the festive days. Gingerbread houses were thought to be created around the time the story of Hansel and Gretel became popular in Germany. Today, it is an interactive activity for families, and cruise companies like Disney even have competitions between their ships for the best gingerbread house display.
EGGNOG
Eggnog was a drink favoured by the aristocracy as milk, eggs and good alcohol were expensive. It is traditionally drunk in Britain and north America over the Christmas period, and can even be sold commercially in tetra packs. On board cruise liners, chefs make eggnog from scratch, using high quality milk, cream, sugar, whipped egg whites, egg yolks and spirits such as brandy, rum, whisky or bourbon.
CHRISTMAS PUDDING
Christmas pudding is a must-have over the holiday season in the UK and Ireland, and is quite common on cruise ships popular with these nationalities. The rich, boozy dessert, also known as plum pudding, contains a mixture of dried fruits and suet with treacle or molasses and flavoured often by cinnamon, nutmeg, cloves, ginger and other spices. Given that the fruit must soak in alcohol over time, cruise ship chefs must begin preparations months ahead of time.
MULLED WINE
Also called glühwein, mulled wine is popular in Scandinavian countries, but is slowly gaining popularity across Europe. It is a spiced liquor often flavoured with orange peel, cardamom, ginger, cloves and cinnamon.
HONEY-GLAZED HAM
Ham is a beautiful addition to any Christmas spread. It denotes prosperity and success, and along with roast turkey, offers an excellent dish as a table centrepiece. Flavoured simply with honey or maple syrup and sometimes cloves, the whole leg of ham is cooked slowly in an oven for more than an hour. It is sometimes glazed with orange-cranberry sauce.
SUGAR COOKIES
Christmas sugar cookies are a classic treat that cruise ship chefs use to their advantage. They are a popular way of getting interactive with guests, by offering demo baking classes and cookie decorating sessions with children.