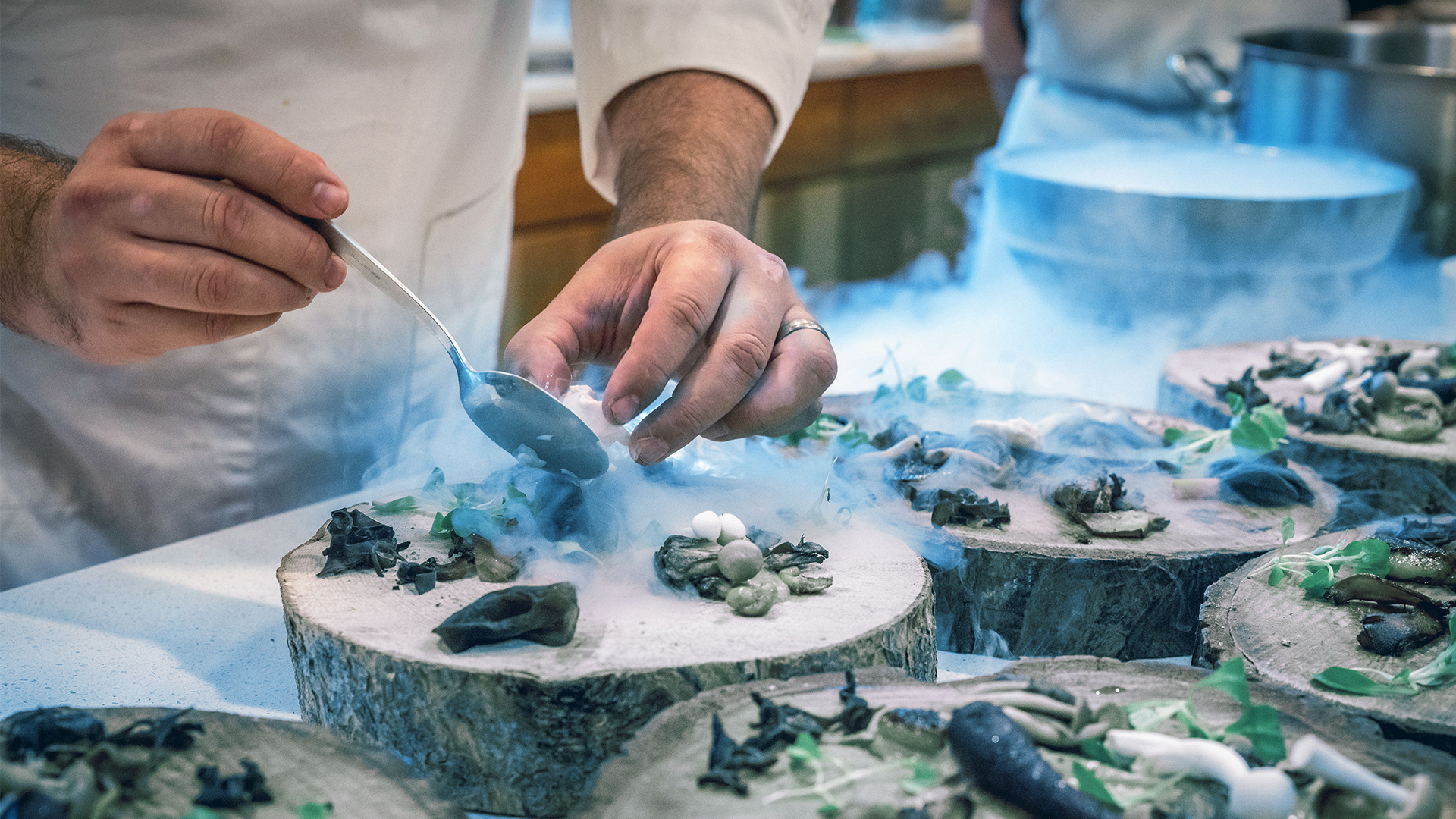 Food is intrinsic to cruises, a far cry from the days of old when passengers made do with whatever the cruise ship chefs could make. Today, technology helps produce stay fresh longer and allows a wider range to be transported, helping to satiate the growing culinary demands of clients.
Currently, there are cruises that focus solely on the culinary experience, from offering cooking demos to wine tours during port excursions and even an on board cooking school. As a member of staff, cruise ship chefs jobs on such liners will demand good galley experience and extensive skills.
ON BOARD
In March this year, Silversea Cruises announced its latest immersive culinary enrichment programme tailored according to the itinerary in a way that incorporates ship-based and shore-side events. Cruise ship chefs jobs on board will involve taking guests through market trips, winery visits and meals at port eateries, as well as guest hosts, food lectures and demonstrations on board.
In 2015, its L'Ecole des Chefs by Relais & Châteaux offered knife skills workshops, cooking competitions, a market-to-plate tour and a lunch and learn session where the cruise ship chef prepared an entire meal in front of guests.
Celebrity Cruises attempted to give guests a closer look at what goes into their beautiful dishes. It offers a popular Excite the Senses Culinary Theme Cruise with a behind the scenes experience including a private tour of the ship's galley. In the past, guests have been able to meet upcoming chefs including Jacques von Staden and Junior Merino.
On board cooking demonstrations are popular on many cruise ships around the world, some given by celebrity chefs such as Jacques Pépin on Oceania. The cruise ship company boasts a state-of-the-art galley where chefs host cooking classes and demos on board its vessels Marina and Riviera.
Other vessels demand greater skills from their many cruise ship chefs – Paul Gauguin Cruises, for example, plates a sumptuous variety of Polynesian dishes using local ingredients during its voyages to South Pacific ports in Tahiti, Fiji, Bora Bora and French Polynesia.
Social media is playing an interesting part in cruises too. Le Petit Chef on Celebrity Edge offers a 3D dining experience for Instagram-loving patrons, created in collaboration with TableMation Studios, that screens an animated character beside your plate preparing your dish before it is served.
Holland America Line took food-themed cruising to another level with an itinerary that included special viewings of America's Test Kitchen, showing the reality show's live demonstrations up close, encouraging participation in hands-on workshops, getting tips from professional chefs and also on-screen test cooks from the show.
IN PORT
Cruise companies are always on the lookout for something different to offer their guests. Celebrity Cruises hosted a Baked in Alaska specialty cruise that included a food foraging expedition in a remote area of the state and a visit to Ketchikan understand its commercial crabbing industry.
Saga cruises targets the middle-aged crowd and has been offering unique experiences to draw in their guests. Its European cruises offer port excursions to quaint little villages and towns such as Madeira where guests sample local food such as bolo do caco and exotic fruit, and Cádiz where its tapas workshop teaches guests how to make the best local small plates and the appropriate wines to pair them with.
Other cruise ship companies plan a variety of excursions to culinary hotspots such the floating markets of Vietnam or a beer tasting cruise in Germany.