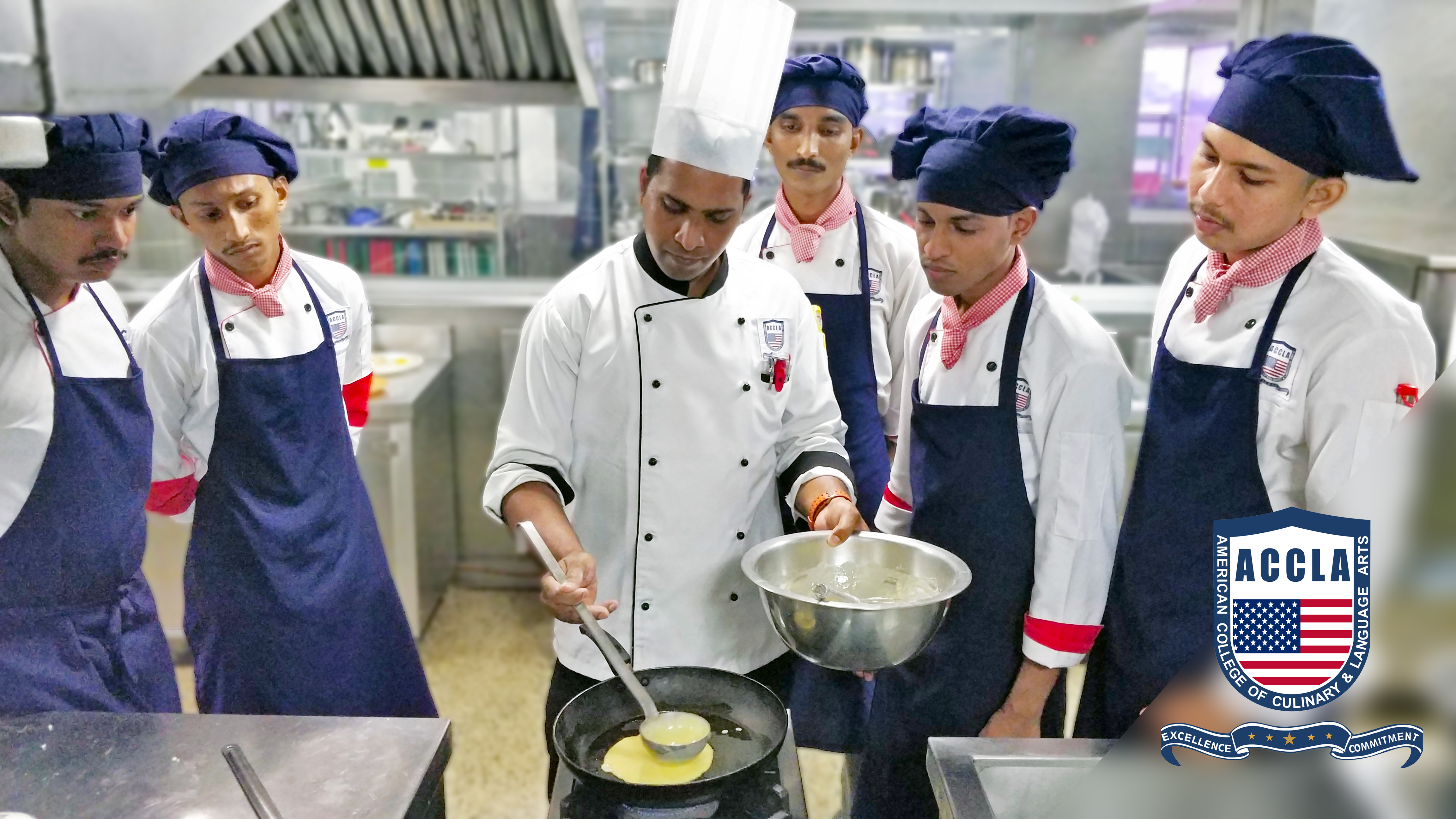 Most culinary positions, including cruise ship jobs, demand some level of formal instruction. While it is possible to climb the ladder based solely on your passion and motivation to learn on the job, it might be easier to get a foothold in the mainstream industry with some qualifications or experience under your belt.
So here are a few things you should ask yourself and the culinary school before taking the decision to sign up.
Should I get a degree or a diploma?
Many culinary schools offer both options. A degree involves around four years of training, in-depth and schooling in focused skills and management, including personnel and budget management, as well as learning how to cook. Opting for a diploma means a shorter course that is often specific to a type of cooking – pastry and baking, bartending or general entry level instruction.
Based on your preference, time and funds available, you can shop around for the appropriate schools that offer what you're looking for.
What is the culinary school's reputation in the industry?
This may not seem important, but in today's competitive world, fly-by-night operators are more common than ever before. Thanks to the internet, it is far easier to create beautiful websites that can hoodwink unsuspecting students. Ask around about the reputation of various institutions to cross-check their background. You may even call or visit the school  if possible before taking your final decision.
Is it located in a culinary destination?
The school's location in a place well known for variety in food can help immensely with your exposure to the industry – its inner workings, creative new endeavours and also internships and placements. Goa is a hotbed for tourism and hospitality, making it an ideal place for a reputed culinary institute like the American College of Culinary & Language Arts (ACCLA) to be located.
What specialisations are on offer?
Culinary institutions can have varied programmes. Choose your specialisation – if offered – based on what you'd like your career graph to look like.
Do on-site chef instructors lead the programme?
Having someone well-versed in the workings of the industry can make a big difference to the quality of your instruction. Chef instructors can help teach you short cuts to efficiency, techniques and skills that will otherwise only be learned through years of work.
How much time is spent in the kitchen?
Working as a culinary professional demands in-depth, hands-on skills so a focus on practical sessions over theory is important.
How often are students graded and what is the classroom size?
Having frequent tests and practical quizzes keeps students on their toes and strengthens the understanding of fundamental concepts, which helps immensely in the industry. Additionally, a healthy teacher-student ratio allows for better individual attention.
Are there internship and placement programmes?
Most culinary institutions include an internship programme as part of the curriculum. Internships are valuable experiences which offer students real-world working conditions. Many schools do not offer placements, but for those that do, students can expect jobs quite quickly if they do well.
Can I be a vegetarian in school?
Many students have dietary restrictions for ethical, religious or health reasons. However, they may still have to cook with 'prohibited' ingredients. Typically, they find a way around it – they could give up for the duration of the course, or taste the dish until the 'prohibited' ingredient is added – getting a fellow student to taste instead, or judge the preparation based on sight, sound and smell.
Is there accommodation and financial assistance?
For degree courses, it can help to be located close to school. Some culinary schools offer hostel accommodation while others may help students locate appropriate lodging. Culinary programmes can also be expensive, so it helps to look for financial assistance if provided – through loans and scholarships.