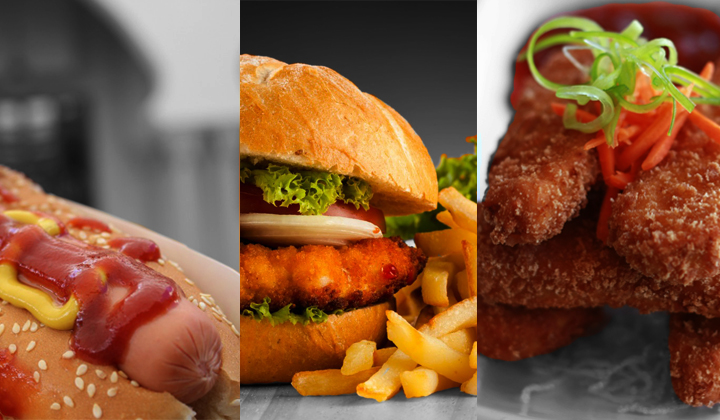 As the name suggests, comfort food includes dishes that are usually very familiar to the eater and are typically characterised with high calorific values and quick preparation time.
This kind of food is most often consumed by picky eaters who would prefer not to be adventurous even on board a cruise ship boasting celebrity chef restaurants and other interesting dishes.
While it exists in every country, options for comfort food on cruise ships revolve around the main nationalities or demographic sailing on board. It makes poor sense to offer Korean passengers comfort food from Turkey, or even American guests comfort food from India.
The highest numbers of cruisers by far come from north America. According to Statista, 11.5 million US guests sailed on cruise ships in 2016, compared to 2.1 million from China, 1.9 million from the United Kingdom and half a million from Spain.
That said, most comfort food on cruise ships is very American. Cruise ship chefs must have good knowledge of how to put together top north American comfort food at the drop of a hat.
Comfort food is most likely to be demanded by small children who often see little value in trying new food. The main dining room and even specialty restaurants will have a children's menu that features dishes like pasta or fried chicken.
At buffets, you will most certainly find a whole variety that includes burgers, pizza, pasta, sandwiches and tons of ice cream and cookies. Many cruise ship chefs need to learn how to make all of these items from scratch, including ice cream and pizza dough.
Favoured American comfort food includes grilled cheese sandwiches, chicken soup, hamburgers, mac and cheese, mashed potatoes, tuna casserole, peanut butter, pizza and fried chicken. Some dishes have their origins in other popular cultures such as pizza, lasagne, tacos and nachos, but there will be variations from the original recipe adapted to American tastes.
With Chinese travelling a lot too, cruise ship companies are opening up to offer them familiar food as well. Options may be mostly available at specialty restaurants on board, but globally popular dishes could be available at main dining rooms too. These include egg tarts, meat floss buns, custard buns, a large variety of dim sums and chicken noodle soup. Egg rolls, pork chops, chicken with sticky rice and fortune cookies are well loved across the board.
British travellers also make up the numbers on cruise ships. To satisfy their cravings for comfort food, cruise ship chefs ladle out bangers and mash – or English pork sausages with mashed potato, fish and chips, bacon sandwiches, various types of toast – with cheese, baked beans or Welsh rarebit, bread and butter pudding and roast chicken. You may also find beef stew on the menu as well as chicken tikka masala and curry, which although Indian in origin have come to be adapted for British palates.
For Spanish guests, cruise ship chefs learn how to whip up flavourful recipes featuring seafood, tomatoes and potatoes. These most often include Valencian rice dish paella, garlic soup, patatas bravas which is the Spanish version of French fries, and almond cake. Another staple is tortilla española or Spanish omelette with egg and potato.