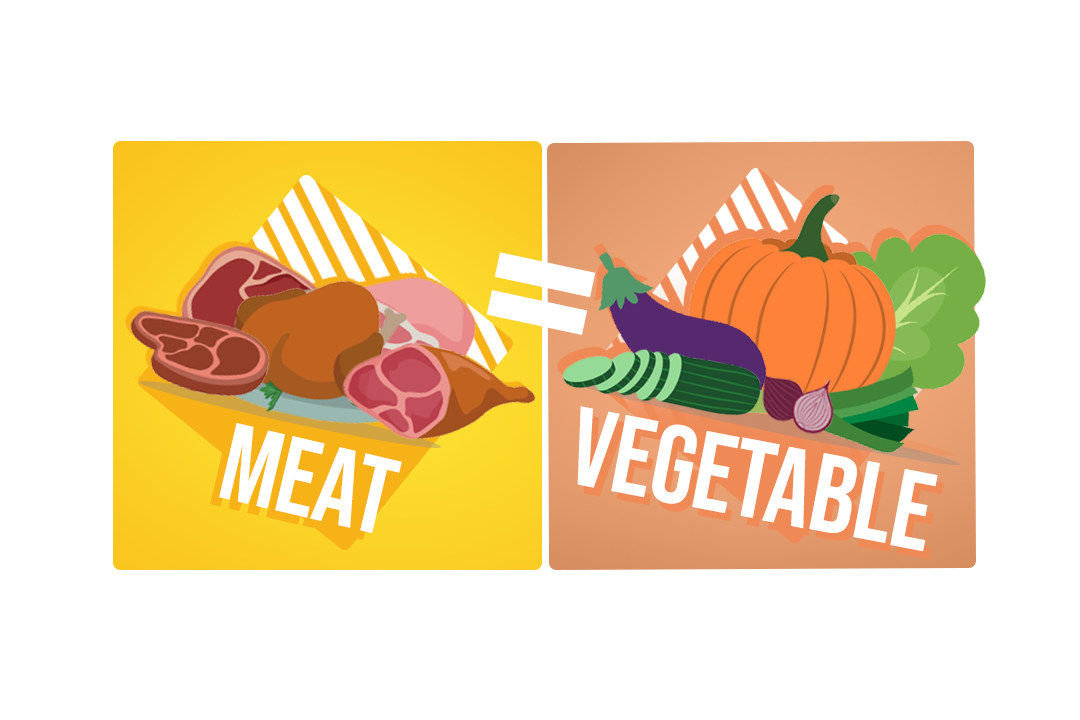 Vegetarianism and veganism is a growing trend, with plant-based diets seeing an increase across the world. Food-related cruise ship jobs need to follow these trends to ensure they can cater to changing demands. The US and China are two of the biggest cruise economies in the world. According to the Food Revolution Network, the last three years have shown a 600 per cent increase in people identifying as vegan in the US, while the Chinese government has released dietary guidelines to encourage people to reduce meat consumption by 50 per cent. But this doesn't mean they don't want their favourite food. Cruise ship chefs can learn how to substitute meat with vegetarian or vegan options that keep the dish just as delicious.
MINCE
Minced beef is a staple in well-loved dishes such as lasagna, tacos, casseroles, meat pies, spaghetti bolognese and chili. For vegetarian and vegan diners, cruise ship chefs have a number of options.
Firm tofu is often pressed under a heavy weight to squeeze out water and then crumbled to form mince, which cooks much faster than ground beef. Textured soy protein, made from soy flour, has the texture and appearance of ground beef. It is quite flavourless so absorbs seasoning very well.
Lentils have also worked as minced meat, and while easily available are probably not the first choice for most chefs.
STEAK
Steaks are a big favourite around the world. Cruise ship chefs will know the regularity with which they are relished on board. To give vegetarians an option, look no further than the humble cauliflower. A thick slice of a whole cauliflower head can easily be stuck into the oven and roasted with oil and herbs, or sautéed in a pan with mushrooms in white wine sauce.
Seitan – which is basically wheat gluten that's had all its starch removed – is an excellent substitute for steak and can be flavoured with any popular seasoning including barbeque sauce. The texture is fairly close to meat which makes it all the more desirable as a substitute.
PATTIES
Vegetable burgers don't really sound that appetising, but when the substitutes offer the flavour and texture of meat, it's hard to argue. One of these is tempeh, a traditional Indonesian product made of fermented soybeans, most often sold in a cake form. It can easily be seasoned and grilled to make delicious burger patties.
Other options for burgers are black beans which are typically used from a can. But they are also available dried, and then need to be steamed before being drained well, ground to a paste with other ingredients and flavourings and then pressed into a patty.
RIBS & HOT DOGS
Seitan is perfect for ribs since they offer that 'meaty' pull and can also be used as the filling in hot dogs, the casing of which is made of cellulose or other plant-based ingredients instead of the usual intestine.
One of the most popular companies selling meat-like vegetarian products is Quorn, which was first marketed back in 1985. It is now one of the largest companies selling meat-replacement food in the UK, including hot dogs.
SANDWICH FILLING
Sandwiches are one of the top quick-service meals ordered on board. Cruise ship chefs can offer delicious versions of favourites such as croque monsieur, reubens, po'boys and more with easy substitutes.
Shiitake mushrooms are a popular substitute for croque monsieurs, sautéed generously to develop that sweet-salty taste associated with the original ham. Jackfruit is an unlikely ingredient here, but quite useful. In such cases, it is used raw and has a flesh-like texture that is perfect in tacos and for a filling similar to pulled pork.
The flaky texture of tempeh is popular as a substitute for the seafood filling in po'boys as well as to make 'crab' cakes and 'fish' fillets.
HOT WINGS
Seitan is a great substitute for this incredibly well-loved snack, but the ubiquitous cauliflower is on the list as well. The stem of the florets even mimics the wing end, with a sticky hot sauce just the right accompaniment for its spicy and crispy coating.