Cruise Pastry Chef – He who will delight your sweet tooth…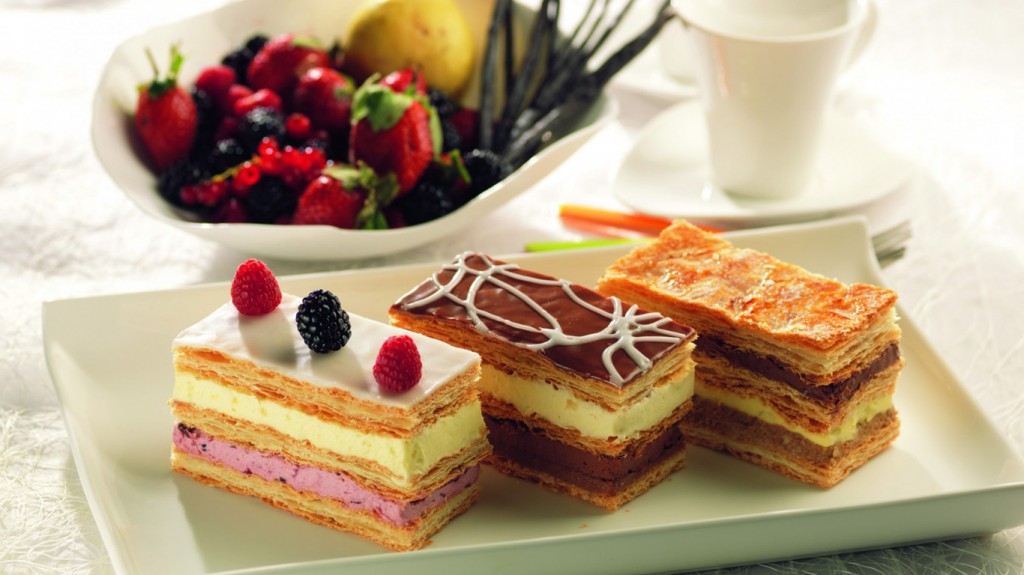 Passengers on cruise ships often go overboard trying to experience all there is on their luxury floating hotel in the span of a few days. There's nothing families crave more than decadent desserts.
The key to great pastries is fresh, quality ingredients. But with sailing ships, chefs cannot afford to nip to the store and back if they run out of ingredients. Pastry chefs have one of the most important cruise ship jobs. They take the culinary art of baking and mould it with excellent management skills and meticulous quality control to tempt guests into coming back for seconds.
It begins with planning menus, often months in advance to allow time to assess and organise inventory. Then comes actual stocking of ingredients – to the tune of70,000 eggs, 12,000 litres of milk, 6,000kgs of sugar, and 600 bottles of assorted liqueurs on an average seven-day cruise carrying under 2,000 passengers.
Being a good cruise ship pastry chef means knowing how many spare provisions to include without risking too much wastage.It helps to know the idiosyncrasies of ingredients coming in from different places and working recipes around them. For example, cream cheese might have a different fat percentage in different areas, so rates of different dishes change based on usage. Cruise ship pastry chefs must also know how to manage time, be creative with displays and presentation, and improvise on menus whenever required.
Cruise lines offer desserts 24/7 – sweet rolls before breakfast, after brunch, at the lunch buffet, after dinner, non-stop soft serve ice cream, midnight sweet treat buffets, coffee shop desserts and more. Passengers typically put on seven to 10 pounds during a cruise, most of it from desserts and alcohol. Over the course of the cruise, it takes creativity and passion to hold the passengers' attention with stunning yet delicious pastries.
Working as a pastry chef on a cruise line exposes you to a range of cooking and baking styles from around the world. Most cruise ships maintain freshness by preparing base ingredients such as ice cream, pralines and bread, on board. At lower levels, this helps hone basic skills and techniques, while at higher levels teaches staff how to maintain consistency and quality.
Only last year, some cruise lines reported going through 259,200 litres of ice cream and sorbets, 219,000 scones, and 242,000 chocolate melting cakes per ship! The connection between confectionary and cruise lines is definitely cosmic, and as a pastry chef you can be part of the magic.