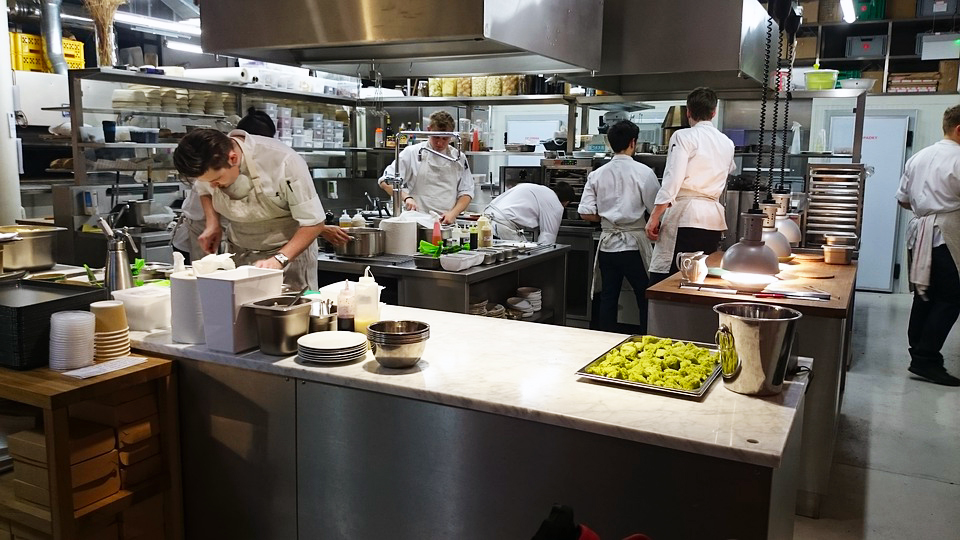 So many people eat on a cruise ship at every meal that the main dining halls have staggered eating times. Menus at both buffets and à la carte restaurants can be complex and elaborate. Ensuring that every guest is served within a decent time frame can be stressful. It is here that proper planning plays a key role in service for rush hour. Cruise ship chefs begin prepping  meals the previous day. It begins with a look through the menu to understand the requirements of all the meals that will be served. This includes all the dishes – from salads to desserts, beverages and cocktails.
Estimates are made of the number of dishes expected to be ordered and a requisition form is sent to the provisions staff. This form includes every ingredient required for the next day's meal. The provisions team ensures that all of these ingredients are readily available for the cruise ship chef the next day.
Preparations for rush hour begin early. Often, this can mean turning up at 4am for a 6am breakfast. Breads, donuts, pastries and other items are quickly put together and sent into the ovens to bake in batches. Meats or vegetables that need marination are set aside in the mixture and refrigerated until required.
Preparations for peak hour also include cruise ship chefs taking care of salad dressings, roux, meat gravies, coulis, jus and other accompaniments to main dishes. This way, when the time comes, they can concentrate on making fewer elements of the entire dish and simply ladle the accompaniments on quickly.
In this case, labels are very important. As soon as something is prepped, it goes into an appropriate container or bag and labelled with a name or description and the date or time. This helps cruise ship chefs know if something has been freshly prepared or it has gone past its use by date or time and could pose health risks if used.
If possible, best-selling items in each kitchen are prepared ahead of time to avoid any backlogs during rush hour. These could be certain items that the cruise ship has recorded as popular fare among its passengers over time.
Special orders are significant as they are out of the way but need to be made with extra focus and attention. These include meals for those with allergies and other dietary restrictions for health, religious or lifestyle reasons.
It helps greatly when special orders or restrictions come in ahead of time so cruise ship chefs can prepare early, sometimes making a meal off menu for the guest. If not, you must be prepared to rustle up something delicious on the go.
Preparing for rush hour on a cruise ship is like strategising a military operation. With key components in place and everyone doing their job with full attention and focus, it is possible to serve every guest to their full satisfaction.