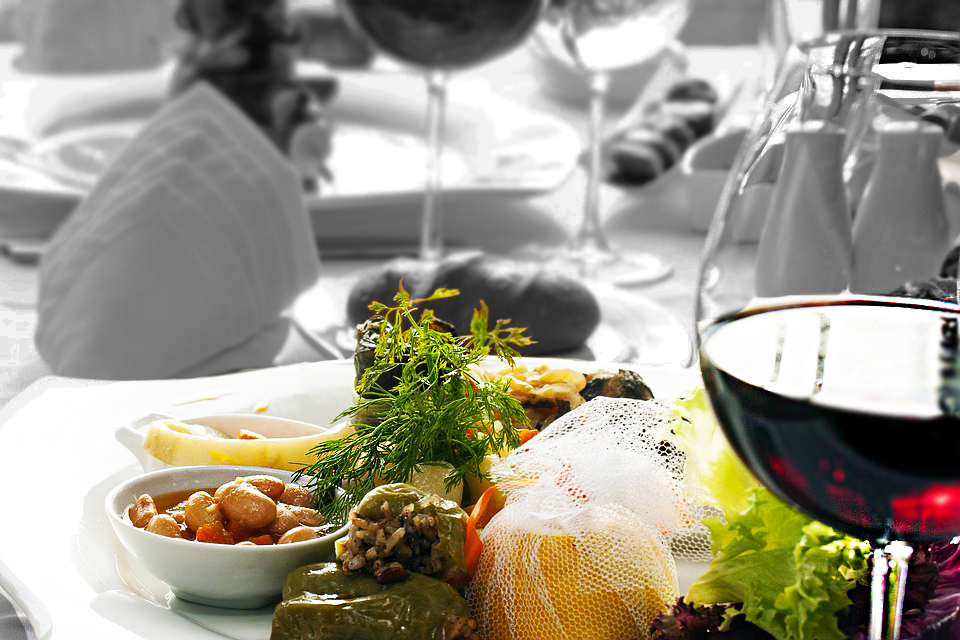 Studies show that global consumption of wine is increasing. In the US, imports of rosé from France grew as much as 4,852 per cent since 2001, according to food industry analyst Food Dive. With many cruise ships ferrying US passengers, this trend is sure to find its way on board as well. As such, it is important for those with cruise ship jobs in the food and beverage section to know the wines being served on board, and what to pair them with.
Commonly, wine is divided into red and white, but as cruise ship chefs would know, there are five basic types. Let's look at each with suggested wine pairings.
RED WINE
The colour of red wine doesn't usually come from black grapes as these fruit have a greenish-yellow pulp. The colour and flavour of the wine is extracted from the skin of the fruit. New wines can look a bit purple, while slightly more mature wines turn red, and older wines get deeper to brown.
Look at pairing food such as mushrooms and truffles with a Pinot Noir, a hearty steak with the usual Cabernet Sauvignon or Bordeaux red, and Malbec for heavy Asian meat dishes and spicy barbeques.
WHITE WINE
It is the colourless grape pulp that normally goes into making white wine. Black grapes are also used to make white wine, but the vintner must be extremely careful when separating the pulp from the skin. The liquid from the pulp is then allowed to ferment completely to make dry wine or only partially for sweet wines.
Go with Chardonnay for a meal comprising fish in flavourful sauces, but if there are tangy elements to the dish choose a Sauvignon Blanc instead. You could also pick something a little more region specific like Portugal's Vinho Verde or Spain's Verdejo. For lighter flavours choose a Chablis, Arneis or Pinot Grigio.
ROSÉ
To make rosé, a vintner uses only a small amount of dark grape skin, enough to lend colour and a hint of flavour but not enough to make it a true red. There are numerous ways to make rosé, and a wide variety of grapes from around the world are used for different flavours. It is currently an increasingly popular choice with millenials.
Rosé is in fact a great wine for cheeses thanks to its fruitiness. It's the perfect wine for Mediterranean food. During the summer, suggest Italy's Bardolino Chiaretto with salads, grilled fish and raw oysters. Guests who prefer slightly sweeter tastes can go with Portuguese varietals that can even be paired with mild curries and rice-based dishes.
SPARKLING WINE
Sparkling wine is the fizzy variety of wine. Natural fermentation either in a bottle or in a large tank causes a high concentration of carbon dioxide which gives the wine this fizzy quality. Champagne is the most famous sparkling wine, and in the European Union the name is legally reserved for wines made of grapes grown in the Champagne region of France.  
Champagne is known to pair well with slightly salty dishes, so it's a great option to offer with savoury hors d'oeuvres including foie gras, smoked salmon and caviar. Use a rosé sparkling varietal such as the beloved prosecco with Asian food and antipasti, or the slightly cheaper cava to go with sushi and tapas.
DESSERT WINE
Dessert wines typically have a higher amount of sugar than the others, but its specific categorisation differs around the world. To make dessert wine, vintners either use naturally sweet grapes; fortify the wine with sugar, honey or alcohol; or extract the water content to concentrate the sugar.
The go-to method of pairing sweet wine and dessert is to offer an acidic wine for items that incorporate fruit and an intense wine for a strong flavoured dessert. If sweetness is the main element, cruise ship chefs must ensure that the wine is sweeter than the dessert. California's famous Zinfandel goes well with rich caramel pecan fudge or cheesecake, Hungary's Tokaji can be paired with cheese plates or sweet cheese desserts, Moscato with raspberry or strawberry desserts, and Moscatel with heavy chocolate ones.