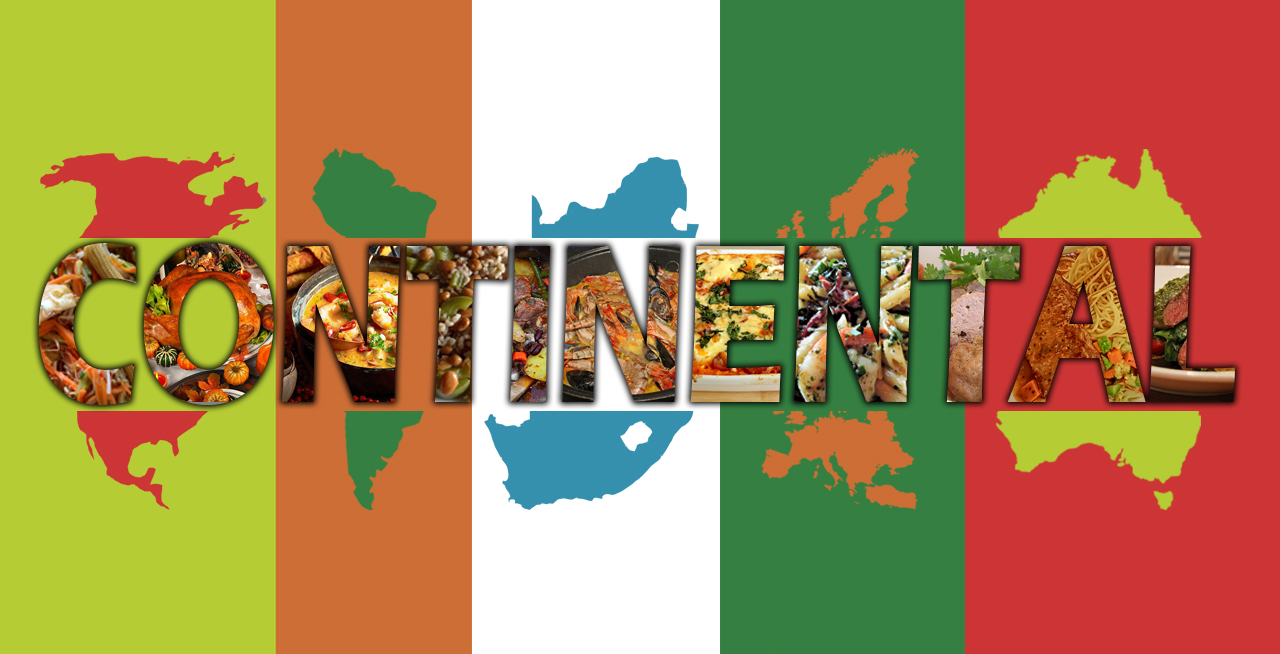 You will find similarities and differences in cuisine from across the world. A traditionally cooked meal will mostly have all the key nutritional elements in them – carbohydrates, proteins, fats, vitamins and minerals. But the tastes vary significantly.
Between Continental food and European food, not many differences are stark. Much of the food overlaps each other and it is often a case of context, but one that cruise ship chefs must still know about.
The one key difference between Continental and European food is geographical location. Continental food, over time, has come to mean food from Europe, as well as cuisines from Australia, New Zealand and surrounding islands, North and South America, Southern Africa and other places where European settlers made their home a few hundred years ago. European cuisine, on the other hand, purely refers to food from Europe.
The term Continental cuisine can be traced to England, where they used it to refer to food that came from the continent of Europe, distinguished from island food. The term is often used by eastern Asians when referring to the style of cooking vastly different from their own.
Both Continental and European cuisines base their techniques in what might now be termed 'healthy cooking'. Dishes are mostly baked, grilled, stewed or roasted. Flavours, however, can range from subtle to quite fragrant depending on where the dish has originated from.
European food, for example, spans the smorgasbord from the light flavours of creamy Finnish salmon soup or an Irish stew across the continent to the flavourful Spanish tapas to colourful the Turkish đuveč.
Within the Continental food bracket, you will find the wildly popular fried chicken and Cobb salad from the US, the delightful lamington cake and flaky meat pie from Australia to the well-known pastas and pizzas of Italy and Swiss fondue and cakes. You will also find British food, such as the traditional fish and chips and a Sunday roast with all the trimmings including Yorkshire pudding, stuffing, vegetables and gravy.
A point to note, however, is the stark difference between a Continental breakfast and the English breakfast. The Continental breakfast is rather basic compared to a full English. It consists of hot coffee, muffins or croissants or toast with jam and butter, and some fruit. The English breakfast is a whole spread of hot beverages, bacon, sausages, mushrooms, tomatoes, and eggs made in several different ways.
A Continental breakfast typically does not have hot dishes, save for the beverage, which is traditionally just coffee. The English breakfast includes many cooked dishes and a choice of coffee or tea. These days, tea is more easily available even in Continental breakfasts as the trend spreads across the world.