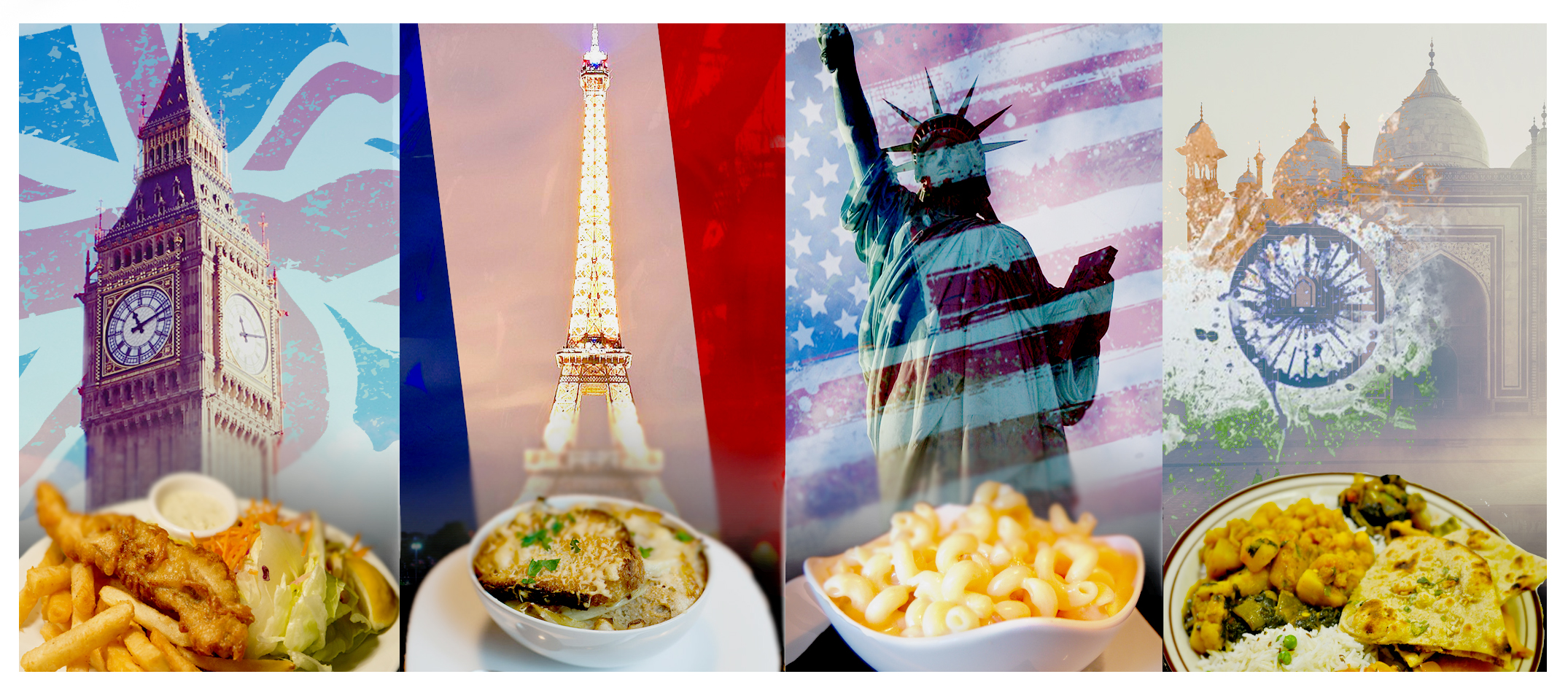 Food can be a study in culture. Every dish, method of preparation, and even flavour preference can be indicative of the region it comes from or the people who make it. Cruise ship chefs can use this knowledge to tap into the subconscious associations guests have with their own cultures – comfort flavours of sorts.
The mixing of cultures is far more frequent now than it has ever been before. Migration is very common and the fusion of foods is often a trend. But that certainly does not take away the roots of the culture they were born from.
For example, many Italians migrated to the US in the late 19th and early 20th centuries, bringing with them the Neapolitan and Sicilian food cultures, such as risotto, white sauce and polenta from the north, and pasta, tomato sauce and olive oil from the south. Today, spaghetti and meatballs, and pasta alla carbonara are associated with Italian food but these were in fact created from ingredients more readily available in the US.
Still, visually, just an image of plump red tomatoes, vibrant green basil and stark white cheese will immediately stimulate an association with Italian food rather than any other cuisine. This could possibly have come about because of the deep connections between visual stimuli and the perception of taste, smell and flavour.
One culture where the appearance of dishes is given a lot of importance is Japan. Influences from Chinese and Korean cultures over more than 2000 years helped develop the Japanese cuisine we are familiar with today. In addition, Buddhist and Shinto religious practices modified it too, by looking down on meat consumption. With fish as the most easily available substitute, fermentation was widely used for preservation before the focus was shifted to fresh fish that we now enjoy in sushi and sashimi.
With the arrival of the Portuguese and Dutch came the notion of frying food as a way of cooking and the Japanese developed methods like tempura. But what truly sets Japanese cuisine apart from its neighbours is its focus on appearance since they believe that food is to be looked at, as well as eaten.
A lot of ritual goes into cooking, plating and service. For example, they never arrange four elements on a plate since the homonym for four in Japanese is death. We are also well aware of their famous tea ceremony, a cultural activity with precise ways of preparing and presenting matcha tea.
Around the world, certain food items and dishes have become cultural icons. Foie gras, a specialty product made of duck or goose liver, is associated with France. So is the croissant, even though this flaky, buttery pastry actually originated in Austria in the early 1800s which later inspired the French.
In other places in Europe, we are familiar with fish and chips, and a full English breakfast in England; Gouda cheese in the Netherlands; haggis in Scotland; and paella and sangria in Spain. In a similar way, Australia is popular for vegemite on toast, Mexico for tacos, Greece for gyros, South Africa for peri-peri and bunny chow, and the Middle East for mezze.
Indian food culture is extremely varied, but its cultural icon is curry, even though this is a blanket term for what is in fact a very diverse range of gravies with multiple methods of preparation, flavours and origins.
Aromas and visual cues can jog people's memories of their favourite food from their childhoods, without them even tasting it. Cruise ship chefs can use this knowledge to stimulate interest in passengers, particularly with daily specials or when creating exclusive meals for occasions or even for fussy children.