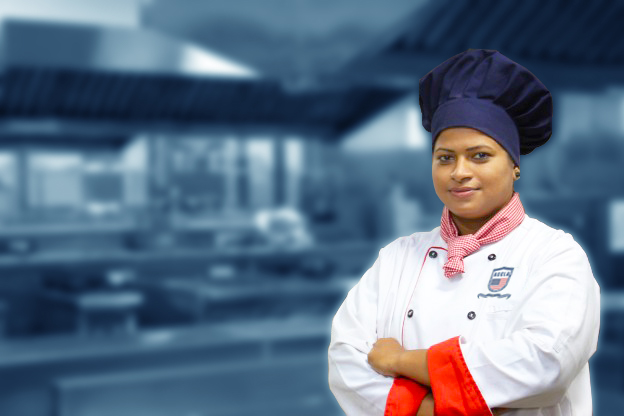 When one thinks of cruise ship jobs, the immediate association is with long working hours, chaos and months away from family. Back in the day, these conditions were considered more appropriate for men. But today, times have changed and women have just as many opportunities to avail in the cruise industry.
According to Condé Nast Traveller, around 18-20 per cent of the cruise workforce is made up of women. Statistics vary depending on cruise lines but figures show that between five and 22 per cent of officers are women. When compared with just five per cent in the global airline pilot industry, this looks promising.
Back in 2007 – more than a decade ago, a woman took control of a cruise ship as its captain for the first time ever. Since Karin Stahr-Janson's ascension to the top of Royal Caribbean's Monarch Of The Seas, many other cruise ship companies including Cunard, P&O Cruises, Sea Cloud Cruises, Aida, Regent Seven Seas Cruises and Seven Seas have employed women as captains.
Cruise ship jobs are open to women of all nationalities. It appears, however, that for the moment, women from developing countries typically land offshore cruise ship jobs in the lower rungs before getting the chance to slowly climb up the ladder. 
Data is scarce, but this could be due to a combination of various factors including necessary qualifications and experience along with a general attitude stemming from a male-dominated industry.
But opportunities exist. For young women new to the industry looking for cruise ship jobs, some of the more easily available sectors include food and beverage, reservations and front office, and spas. In these sectors, typically available positions include cruise ships chefs jobs in different hierarchies – from line cook to chef de partie, waiters, maitresse d's, hostesses, bartenders, receptionists, provisions assistants and managers. 
Good work and excellent track records in the food and beverage sector can get one placed as private butlers or head chefs of various restaurants, and supervisors in the housekeeping sector. In spas, cruise ship chefs look for beauty therapists, hair stylists, manicurists, massage therapists, spa attendants and even fitness instructors.
Based on experience, there may be a chance for women from developing countries to work in youth services – baby-sitting, caring for toddlers and working with young children and teenagers to keep them safe and busy while their parents relax.
Cruise ship jobs are also available on a side of the industry one rarely thinks about. Increasingly, women are applying for jobs on deck and as engineers to help physically take the cruise ship from one port to the next. 
These are important jobs and come with the many perks of being an officer on board. For these cruise ship jobs, one will need an educational background in navigation or marine engineering and perhaps some experience working on board. Like the merchant navy, some opt to join as cadets and work their way up.
The price may still be heavy for women from developing Asian countries lower in the hierarchy – long contracts, limited access to birth control options, and sexual harassment, but like other industries, many brave these by taking appropriate measures and manage to enjoy a successful life at sea.