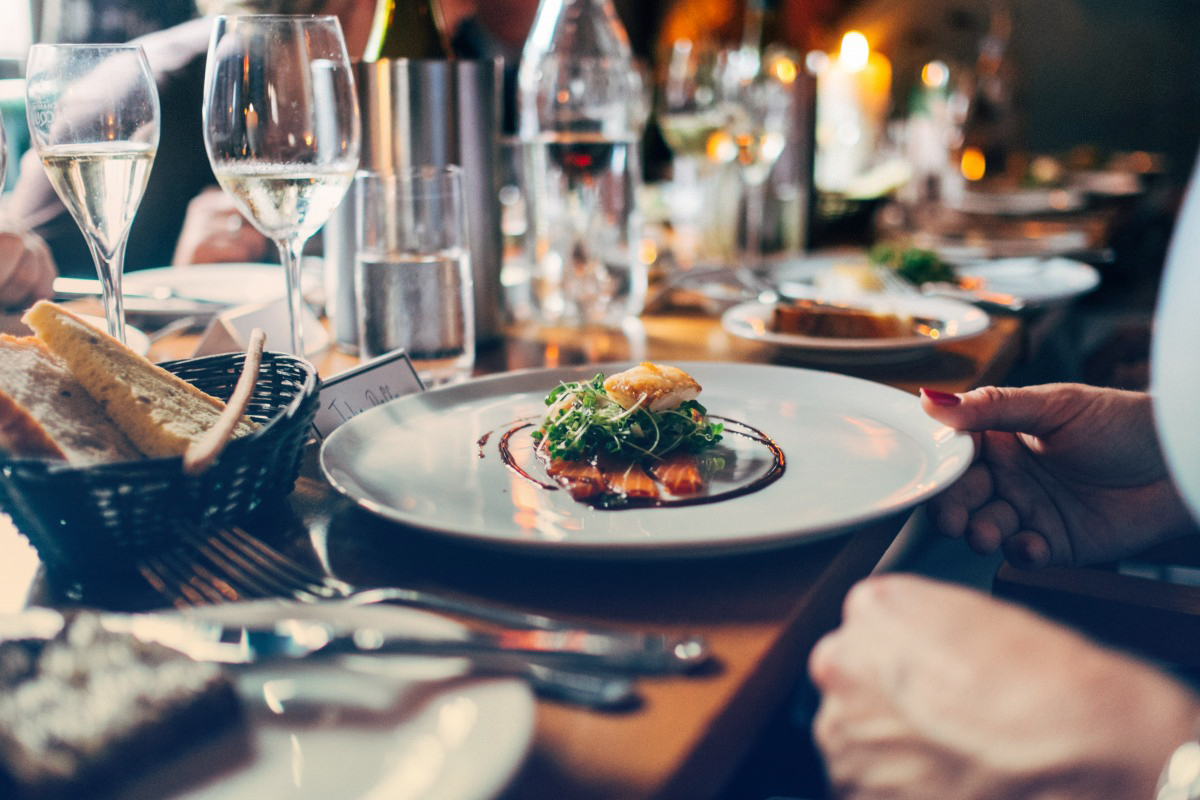 Fine dining is a big part of cruise ship vacations. Guests pack for the occasion and arrive with high expectations. Cruise ship chef jobs that cater to them demand perfection and passion every day.
Learn & practice
The key to doing well at a fine dining restaurant on a cruise ship is to absorb as much information as you can. It may not be possible to land a cruise ship chef job at a fine dining restaurant on your first contract, but keeping your eyes and ears open will get you there faster.
When you have time, speak to the cruise ship chefs who work there and understand more about the demands. Note the importance of presentation and flavour, and how they go together to create a dish that excites all the senses. After all, fine dining is an experience.
In between contracts, you can attempt to practice some of the new skills you learnt, or perhaps even pick up new ones.
Work for celebrity chefs
If you get the chance, opt to work at celebrity chef fine dining restaurants – whether on board or on land. The standards are of a completely different level altogether as celebrity chefs have their entire brand hinging on their names.
They are not always working at the restaurant but has a head chef in his/her place who has control over the quality of the food. The celebrity chef will come in now and then and make time for staff, so it is good to interact with them and note all the advice they offer.
Working at a celebrity chef's fine dining restaurant can mean very long days but the experience pays off in the long run.
Follow the rules
On cruise ships, hygiene is paramount. Every cruise ship restaurant must follow international standards for ensuring a clean and sanitised work atmosphere. Failing this could lead to the cruise ship being suspended from service.
Some of the basic rules include personal hygiene and correct methods of storing and preparing food. Many fine dining restaurants on cruise ships offer demos and open kitchen meals for a more interactive environment for guests. This makes personal hygiene, kitchen cleanliness and appearance doubly important.
Top dishes
Every restaurant has its go-to dish that guests most look forward to enjoying. As a cruise ship chef at a fine dining restaurant, your job is to learn how to make it perfectly. But that doesn't mean you should stop there. Go ahead and try to reinvent dishes during your time off. Take a basic and play with it.
Some of the most popular dishes at fine dining restaurants on cruise ships around the world include the tuna tataki and miso black cod at Nobu's Silk Road and Sushi Bar at Crystal Serenity, Silversea's nine course tasting menu at its Asian restaurant Seishin, Seabourn's chestnut and porcini mushroom soup with honey-spiced squab-and-fig empanada, 36-ounce porterhouse steaks on the Seven Seas Mariner, and lobster ravioli and osso buco at Disney Fantasy's Palo.