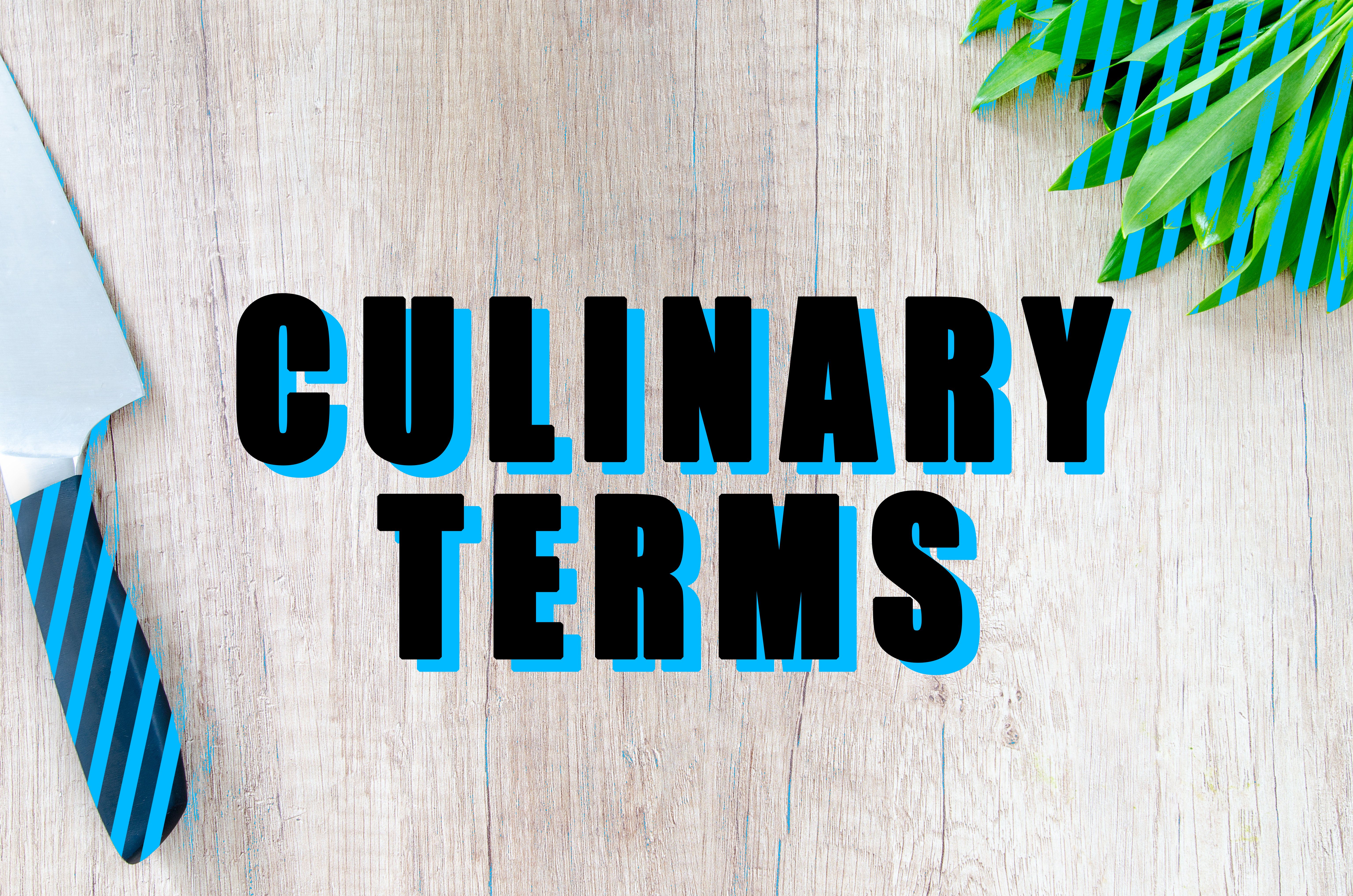 The organised chaos that defines cruise ship chefs jobs can throw any newbie off. Directions are shouted, information cross-checked and everyone runs around attempting to reduce the time between order and service.
In the midst of all this, being unfamiliar with common culinary terms can slow cruise ship chefs down. It helps to get acquainted with words that you may hear in the galley. Here are just a few:
Al dente
Pasta is an all-time cruise favourite on cruise ships and preparing it right is essential. Typically, recipes require pasta to be cooked al dente, which literally means 'to the tooth'. It means the pasta should have a soft bite; it should not be soft and mushy. Cooking pasta al dente involves using the right pot, the right amount of water and salt, and draining the pasta on time.
Baste
Basting is an excellent way of showcasing the depth of flavour of any type of meat. It is used primarily in cooking styles where meat is exposed to heat over long periods of time. Basting involves periodically coating the meat with either its own juices, a sauce or marinade as it cooks. 
Dash, Dice, Julienne, Pinch, Smidgen
Recipes often call for quantities that don't appear specific. For amateur cooks, estimating has few negative consequences. But for professionals such as cruise ship chefs, the high standards require hundreds of dishes and dozens of plated meals to look and taste exactly the same. 
When the recipe calls for a dash, add 1/8th of a teaspoon. Dicing involves cutting the pieces to a size of 1/4th or 1/8th of an inch. When asked to julienne vegetables, they are expected to be approximately 1/4th of an inch thick and an inch long. A pinch is 1/16th of a teaspoon, while a smidgen is 1/32 teaspoon.
Bouquet garni
Cruise ship chefs make stocks and soups from scratch. For these, a bouquet garni is essential. Typically, it's a bundle of herbs tied with string or stuffed into a small sachet made of cheesecloth, then cooked with other ingredients and removed before the dish is consumed.
Frenching
Aesthetics play a big role in cruise ship dishes. Frenching is usually done to lamb, pork, beef and chicken to make it both easier to eat and also make the dish look clean. To do this, chefs move the meat and fat away from the bone which can then be held when eating the meat. This technique is used for chops, chicken breast or leg, and tomahawk steaks.
Quenelle
This term became increasingly popular with the public with the success of Masterchef Australia. It's a technique by which a spoon – or two – is used to give a presentable oval shape to soft foods such as creamed meat or ice cream. For meats, the quenelle is usually coated with breadcrumbs and egg before being poached to help hold its shape.
Xylitol
Along with stevia, agave nectar and coconut sugar, xylitol is fast becoming popular as a plant-based sugar substitute. Some of these, such as xylitol, are regarded as a safe alternative for diabetics and are well-liked by the health-conscious. With an increasing number of guests with food restrictions travelling on cruise ships, chefs must stay up to date with changing trends.