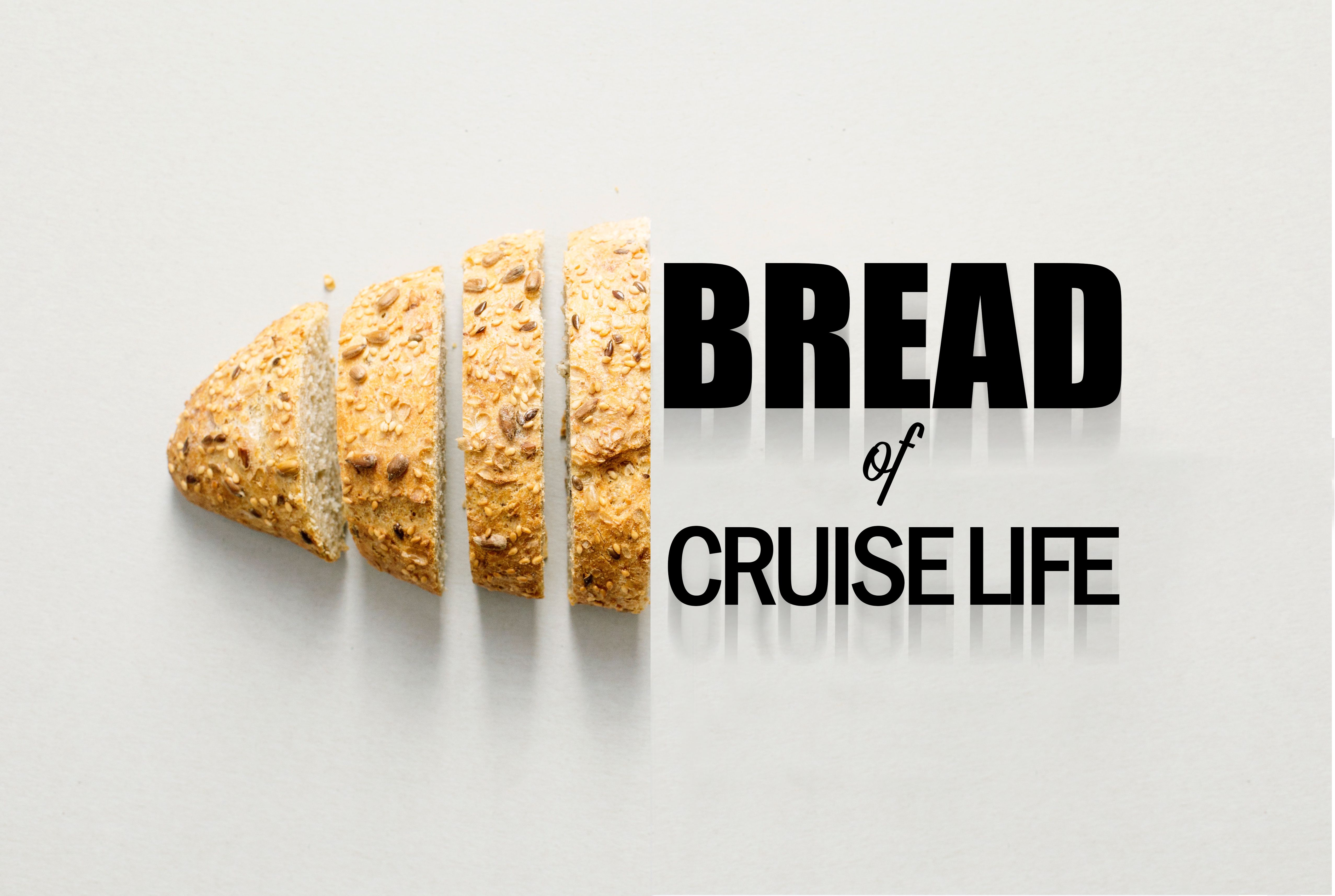 Bread is a staple in many diets around the world, featuring at most meals in European and North American mainstream food habits. For cruise ship chefs, this is a skill they must certainly master, particularly if they're looking for cruise ship bakers jobs.
Americans eat on average 25 kgs of bread a year while the French reportedly go through 58 kgs annually. So one can imagine, that on cruise ships it is a pretty big deal. But there are a myriad types of bread from around the world, and bread displays on cruise ships are an important part of the buffet. Let's look at a few popular types of bread available on most cruise liners.
Breadsticks
This pencil-thin crispy bread is often served as patrons seat themselves at the table, offering them something to snack on while they wait for service or enjoy some wine. Sometimes they are accompanied by cheese or dips, and wider versions may come with as an hors d'oeuvre with items like prosciutto.
Pretzels
Originally a German favourite, pretzels are now a popular snack noted for its looped shape and lovely crunch. They're often eaten plainly salted but can also be topped with seeds, sugar, chocolate or cheese.
Sourdough
This variety of bread has recently undergone an artisanal revival, and involves a biological leavening process using a lactobacillus culture rather than yeast. It can be made from wheat, rye and barley, and because of its dry quality, is ideal for soaking up gravies, spread and also to make bread bowls for soups or bread crumbs.
Baguette
This French bread is crusty, long and slim. It very often forms an integral part of traditional Continental breakfasts, served with butter and fresh jam. However, you will also see it used with pâté or cheese, and sometimes for sandwiches such as paninis or submarines.
Focaccia
This versatile Italian bread can be seen as a doughier version of a pizza base. It can be served as an appetiser or as a side to a meal, but the most popular style in Italy is prepared with rosemary, olive oil and salt. Another favourite version is baked with olives.
Zopf
This Swiss loaf features prominently in bread displays by cruise ship chefs. It is also made in Austria and Bavaria, with white flour, milk, eggs, butter and yeast. The beautiful braid-like structure and gloss from the egg yolk brushed on top give it a very appetising look. A similar looking bread called challah is made around Jewish holidays.
Bagel
The bagel originated in Poland, a dense style with a browned exterior often topped with sesame seeds. It's a very popular snack in North America and is mostly topped with cream cheese and cured salmon. Breakfast bagels are now becoming common, with sweet and fruity flavours.
Brioche
This is a cute little French variant that's almost between a bread and a pastry. This makes it ideal for a hearty sandwich meal, simply adding some cheese or cured meats. It's an easy meal for fussy children who will enjoy hazelnut chocolate spread or peanut butter and jelly in between.
Buns & rolls
These are the common types of bread needed as accompaniments to main meals. Cruise ship chefs also need to know how to make buns for burgers and rolls for hot dogs as these are popular snacks on board.
Sliced bread
There is no list of popular bread that is complete without the humble sliced loaf. It's great for toast at breakfast and perfect for melty cheese sandwiches. Dry loaves go into making croutons for soup or bread pudding for dessert. They come in many variants including white bread, whole wheat, multi-grain and more.