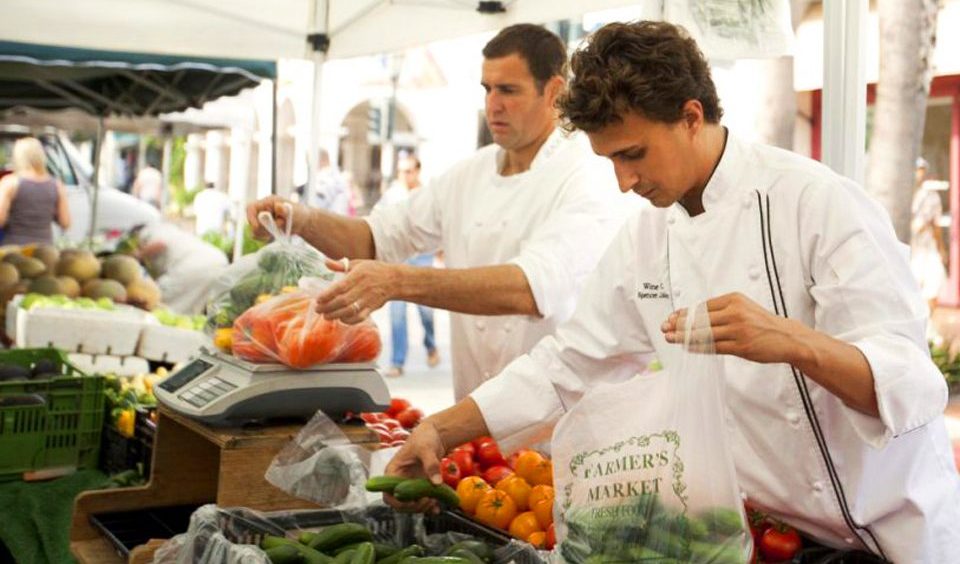 Cruise ship chefs no longer have the liberty of sticking to 'common ingredients' in the galleys. Sure, the regulars are available, but trends are pointing to a more nuanced guest list and a more travelled palate. In that sense, knowing local cuisine and how to use locally sourced ingredients is now paramount.
Today, guests on a cruise ship are not shy about asking where their food is from. Many are concerned about sustainability and animal cruelty, so part of cruise ship jobs includes knowing as much about the ingredients as you can.
To feed the thousands who embark on cruises each trip, vessels must plan the menus for all of their restaurants well in advance. All their ingredients and stocks are also tendered for and ordered weeks ahead of the actual trip. So it helps to know which ingredients are good at each port.
New Zealand, for example, is known for excellent quality mussels, while Sydney by contrast is famous for its oysters. Cruise ships stopping in Hawai'i will most likely pick up tons of fresh pineapple from there because that's what's good.
Using locally sourced ingredients also reduces costs for cruise ship companies. Vendors are able to provide the freshest produce at port with a reduced cost of transportation. This, in turn, could also reduce prices of the food. For example, it is logically cheaper for an Australian cruise to buy good quality beef from a port in the same country than for them to source special wagyu from Japan. The wagyu might still be available on board, but the prices will certainly be higher.
Smaller ships find it much easier to localise their menus, particularly those sailing around the Mediterranean or even in Scandinavia. Holland America's seafood brasserie offers guests a fresh catch of the day, picked up in ports it stops at. This means that cruise ship chefs would need to learn how to clean and cook the various species of fish common in that area.
Similarly, the Princess' cruises in Alaska takes interested guests out on a fishing excursion and encourage them to get their catch cooked on board anyway they like. It's a unique experience for guests and presents a lovely challenge for cruise ship chefs too.
Using locally sourced ingredients also helps the communities of the ports cruise lines visit. Lindblad Expeditions, for example, has developed a close connection with farmers and vendors in the Galápagos Islands and Ecuador, sourcing a variety of ingredients from kale, chillies and tomatoes to pork, craft beer, even cocktail mixers and sugar from them.
Working with locally produced wine and cheeses is also very common. This presents a nuanced challenge for cruise ship chefs, as cheeses in particular have very specific tastes and using them as an ingredient requires precision and care.
Menus on board cruise ships now feature gourmet-style items such as quail, cold-smoked salmon, and wild forest mushrooms, artisanal cheeses and seafood that is unique to a certain area or port.
Learning more about the food of the ports on the itinerary and the various ways to cook them can not only enhance cruise ship chefs' knowledge but also their skills and techniques that will hold them in good stead throughout their careers.