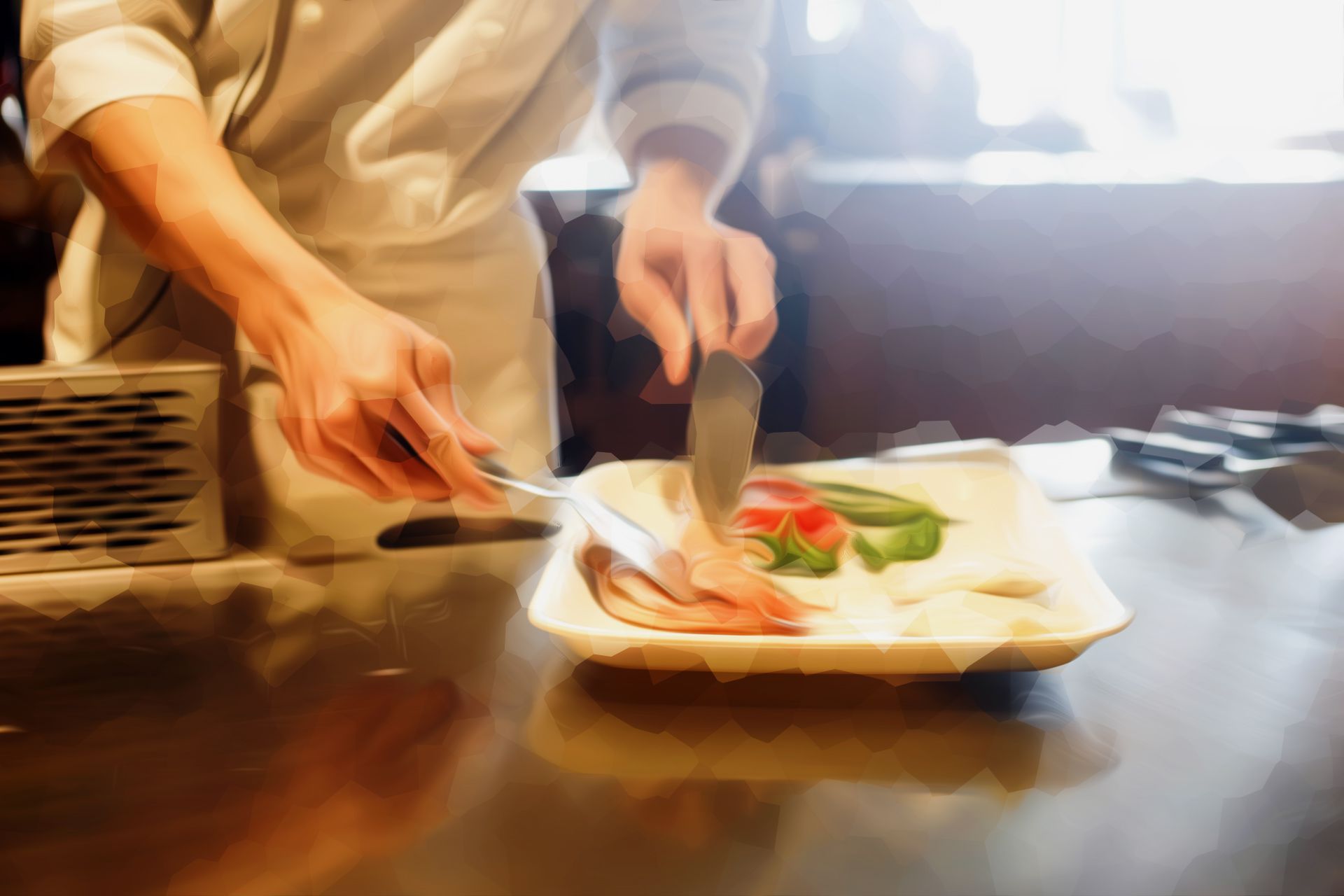 Taking a course in cruise culinary arts is just the start of your career as a chef. It marks the beginning of a long but lucrative professional life in one of the most strenuous industries out there. Cruise ship chefs jobs are among the hardest, considering the hours put in and the physical demands.
It helps to know the goal you aim to achieve, for without an aim, it makes getting through the ranks much harder. Many of the people you will work with as a cruise ship chef may not have a background in culinary education. They would start at the very bottom of the hierarchy where qualifications and experience are not required.
These positions include dish washers or pot washers and galley stewards and cleaners. Other entry level positions within the galley include assistant storekeeper / assistant provisions master who reports to the chief storekeeper or provisions master. For these roles, a knowledge of food and beverage is required as well as accounting.
However, if you enjoy cooking and are looking at getting creative, focus instead on roles that can take you far ahead in this line. Fresh out of culinary school, it is advisable to get some experience on shore in a restaurant or hotel.
With this, you have a far better chance of getting into entry level galley positions such as baker trainee, pastry trainee, or cook trainee. It is here that most chefs either look at gaining experience in a particular sector or get a foothold in the line they are sure they want to pursue.
From a cook trainee, you can get promoted to a commis 3 or third cook where you will be in charge of the mise en place, take directions from those in higher positions with regard to food preparation and also explain ingredients and dishes when working in the buffet.
Similarly, you can work your way up to commis 2 or second cook and commis 1 or first cook, where your responsibilities get larger and you supervise those below you in the preparation of mise en place.
Following this, you will be promoted to demi chef de partie and later chef de partie, the former being an assistant role to the latter. In these roles, you will be responsible for actually cooking the meal according to the menus decided by the executive chef and other management. You will need to understand cooking in volumes and ensuring that portions as well as presentations are all consistent and standardised.
Additionally, chefs de partie need to assign responsibilities to and monitor the performances of entry-level positions to ensure that quality is maintained at all times. At this point, you will be in charge of training new recruits and also assigning their schedules and overtime if any.
From here, you will move to a more managerial position in the cruise ship chefs jobs hierarchy. As a sous chef, you will be responsible for the day-to-day operations of the galley. Large cruise ships will have more than one sous chef looking after a particular cuisine or a particular restaurant. It is at this level that quality is cross-checked not just in food but also in service, storage and even finances. A certain amount of training is also imparted by the sous chef, often to chefs de partie for it to filter down the hierarchy.
The executive sous chef works with the executive chef to ensure the smooth functioning of the galley. At this level, the menus are discussed and planned, guest inputs are taken into consideration and implemented if desired, and serving arrangements are amended. The executive sous chef also works in tandem with the provisions master to ensure that the galley receives and utilises the best and freshest produce and ingredients in the most efficient way possible.
At the very top is the executive chef who is in charge of the entire galley, ensuring that the thousands of guests under his/her charge are well-fed and happy. Ultimately, the executive chef is responsible for the final order of food requirements, ensuring everything is in line with the budget, training in public health and safety, and that the food looks and tastes exactly as promised.